Thief steals a Buddha statue worth $1.5m in 25 minutes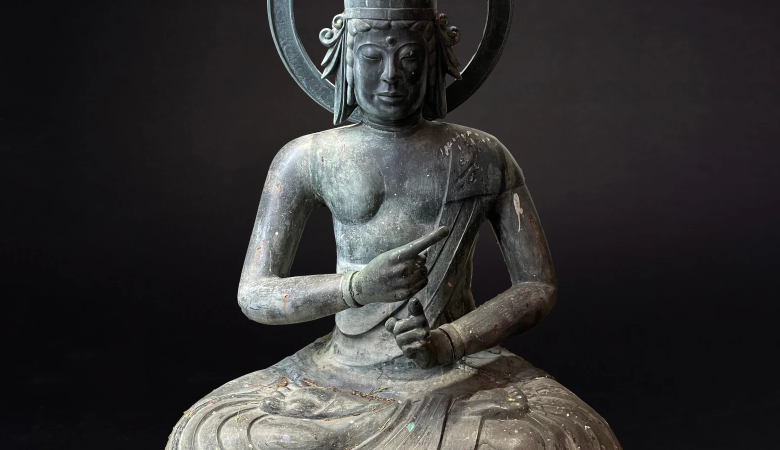 A rare, centuries-old Japanese bronze Buddha statue, worth a staggering $1.5 million and weighing 114 kg, was stolen by a lone thief from a gallery in Beverly Grove, Los Angeles, as crazy as that sounds. 
The theft occurred in the early hours of September 18th, and it was captured on surveillance camera, showing the suspect breaking into the gallery's entrance through the driveway gate and using a dolly to move the statue to a truck. Despite the statue's weight, the thief managed to finish the entire robbery in just 25 minutes.
The rare artifact, a seated Buddha with a halo that is around 4 feet tall, was created during Japan's Edo period (1603-1867). The gallery's owner, Fayez Barakat, said that he had purposely placed the statue in the backyard of the gallery so that everyone could admire and enjoy it.
"I don't think there's another product like it on the market anywhere. It's four feet tall, it's hollow cast bronze and it's a stunning piece," Barakat stated.
Photo by David Bartus (Pexels)
Paul Henderson, the gallery's director, told the New York Post that the missing statue is aesthetically striking and shocking to see and that it would be difficult for a thief to sell such a renowned, known piece. The Los Angeles Police Department is currently investigating the theft and has not yet identified any suspects.
Art thieves often target rare and valuable pieces because they can be sold for a high price on the black market. Sadly, these types of crimes often result in irreplaceable pieces of art being lost forever.
In this case, the stolen Japanese bronze Buddha statue is an important piece of history that should be returned to its rightful owner and displayed to the public once again.