The Best Casual Pants for Slacking Off In Style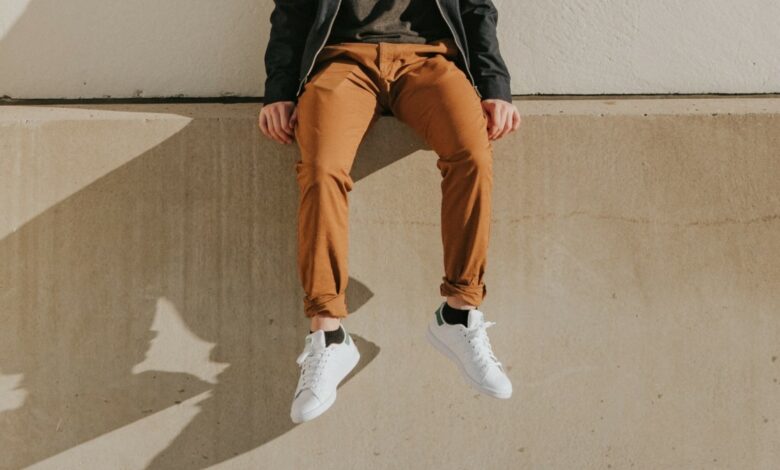 The best casual pants are meant for one thing: slacking off—but still looking good. On days when you don't have back-to-back meetings, haven't RSVPed to a cocktail hour and dinner, or need not really, really impress anyone out and about, you're gonna want to reach for some casual pants. No frills, no fuss, and you'll never be overdressed for lunching or lounging.
We're not talking about your favorite jeans here—though those can be, and often are, casual!—but alternatives: a pair of cargos you'd wear with a T-shirt, or maybe some track pants for when you're feeling a little cozier. The key to casual pants is to be laid-back, but not too laid-back.
They are unequivocally comfortable, but offer the necessary polish to still look and feel distinguished. And you also have a plethora of options; there is not one end all, be all style. From the standard, dependable chino to the rugged cargo to the five-pocket pant, what constitutes the best casual pant is really dependent on the vibe you want to telegraph.
We've made things very easy for you, in the overwhelmingly broad world of casual pants. You've got chinos, cargos, performance pants, drawstring pants, and five-pocket pants of all price ranges…at this very spot! It is always important to consider the occasion at hand when getting dressed, and when that occasion allows you to take it easy, get your hands on one or more of the best casual pants below.
The Best Chino Pants
The chino is a style usually made of pure cotton, sometimes mixed with synthetic fibers for extra stretch, and comes in every hue, khaki being the go-to. Since what feels like time immemorial (but really since the late 1800s), the style has been an integral part of a man's wardrobe. In other words, we all need to cop chinos.
The Best Cargo Pants
The cargo is the most utilitarian trouser out there—so much so that it's also called a utility pant. It's distinguished by a looser fit, a panoply of sizable pockets, and hard-wearing material, usually cotton or nylon.
The Best Performance Pants
These pants are all about performance (it's right there in the name). They are usually made of technical fabrics, making them equal parts durable and lightweight, and resistant to chafing. Think of them like your favorite sweats, just tricked out, slimmed down, and ready to tackle anything the day throws at you.
The Best Drawstring Pants
Yes, sweats are the comfiest things on the planet, but you just can't wear them everywhere. If you want to have the ease of a stretchy waistband and the formality of regular pants, you're in luck, because the market has never been so packed with drawstring trousers.
The Best Five-Pocket Pants
This is a nifty, practical pant to have in your rotation. They have that same casual, familiar comfort of jeans—but with a slight twist. The five-pocket pant is typically made from something other than denim, like cotton twill or corduroy.