R-rated Winnie-the-Pooh movie brings scary spin to Disney's beloved character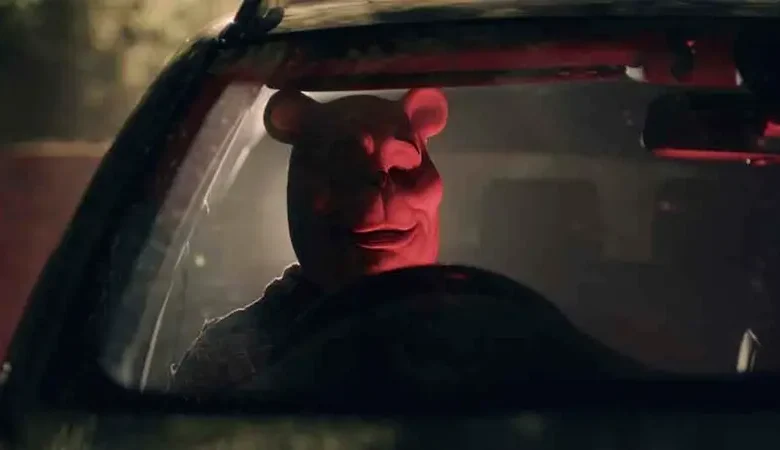 English author A.A. Milne's Winnie-the-Pooh has appeared in dozens of enchanting and wholesome films and radio adaptations since 1926. Winnie-the-Pooh: Blood and Honey isn't one of them.
The horror film, made for less than $100,000 and due for release in US theaters Wednesday, finds Milne's endearing characters, the famous talking teddy bear and his friend Piglet, suffering from starvation after Christopher Robin leaves for college and is no longer around to feed them.
They kill and eat their donkey friend Eeyore, and then set off on a murderous spree.
The film isn't expected to a big hit at the box office, with the website Hollywood Stock Exchange forecasting just $9 million in ticket sales over four weeks domestically. But the picture hints at a scary future for major studios whose copyrights on famous characters are nearing expiration.
Walt Disney Co. has controlled the rights to Winnie-the-Pooh since 1961 and kept depictions of Milne's talking animals true to the spirit of the family-friendly material. The copyright expired in January 2022.
Since then, Winnie-the-Pooh and his friends have been available to the public for other purposes. Blood and Honey was written by Rhys Frake-Waterfield, an English horror-film producer whose Instagram bio says he's been "ruining childhood memories since 1991.
Disney didn't immediately respond to a request for comment.
The film is being released in more than 1,500 US theaters by Fathom Events, a distribution company owned by the three largest cinema chains. Blood and Honey has taken in $1 million since its premiere in Mexico last month.
Congress last amended copyright law in 1998, extending the term to 95 years.
Book publishers, Hollywood studios and other intellectual-property owners will face similar issues as other longheld copyrights expire, said Scott Landsbaum, a Los Angeles attorney with entertainment clients. The copyright for Disney's Mickey Mouse, who first gained fame in Steamboat Willie in 1928, expires next year, for example.
"Everybody knows Disney is not going to make a Winnie-the-Pooh as mass murderer movie, so no one is confused that this is a Disney movie, Landsbaum said.
But the company may choose to defend its property rights if anyone uses versions or features of characters that Disney believes it continues to own, Landsbaum said.
"You'll see a lot of litigation around that, he said.