Queen's Brian May pays tribute to Bohemian Rhapsody video director Bruce Gowers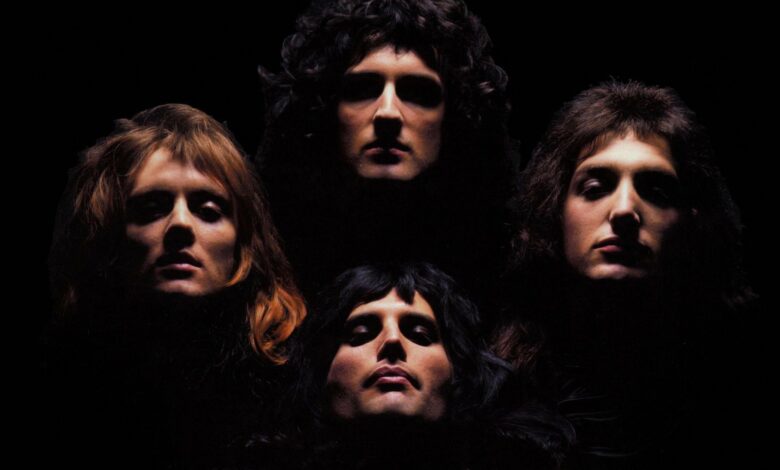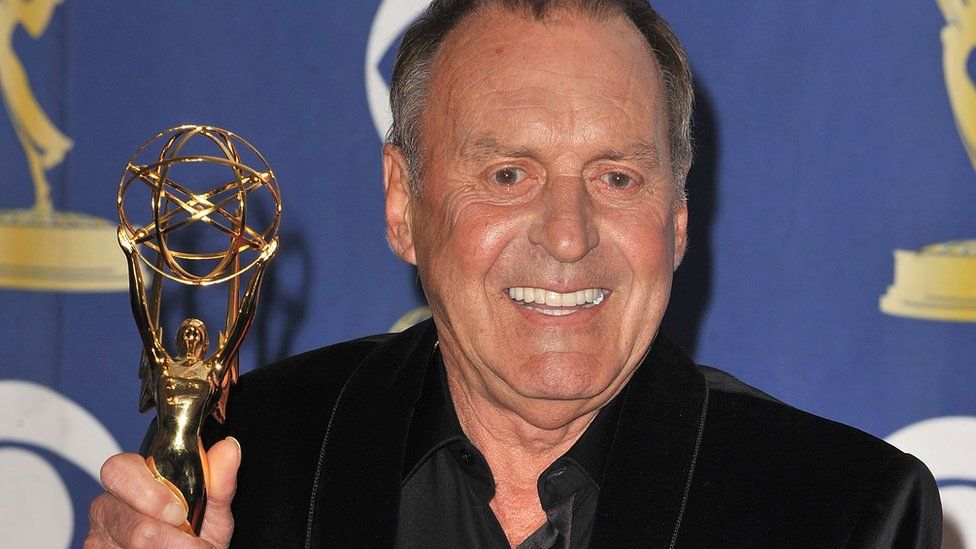 Queen guitarist Sir Brian May has led the tributes to Bruce Gowers, who directed the groundbreaking video for their classic hit Bohemian Rhapsody.
"Bruce was, of course, the architect of our Bohemian Rhapsody video, and quite a few others as well," Sir Brian said.
The award-winning British director and producer, 82, also worked with Michael Jackson and the Rolling Stones.
"He will be sadly missed in the rock community, and certainly never forgotten," Sir Brian added.
"We send deepest condolences to his family."
The Bohemian Rhapsody video famously featured the four band members with their faces in a diamond formation.
Drummer Roger Taylor once said Gowers' visuals helped to create "the first video to be used as a really successful promotional tool".
The epic song is the third best-selling single of all-time in the UK, having topped the UK charts for nine weeks in 1975 and gone back to number one in 1991 following the death of singer Freddie Mercury.
The defining video of its age only took about three hours to shoot and cost just £3,500 to make. It was the first music video to be aired on Top of the Pops and led to many more being filmed, setting the standard for artists who followed.
Gowers, who once revealed he had received $590 for the job, told the Daily Mail in 2018: "It changed the way music was perceived; everyone was doing videos and bands were seeing their sales and chart positions rise if their videos were good."
It was voted the UK's best music video by music fans in 2007, and more than a decade later it was still hitting the high notes, becoming the oldest music video to reach one billion views on YouTube.
Other music videos directed by Bruce Gowers:
Rod Stewart – Hot Legs
Michael Jackson – Rock With You
Prince – 1999
The Rolling Stones – Fool to Cry
Rush – Limelight
10cc – I'm Not in Love
Bee Gees – How Deep Is Your Love
Chaka Kahn – I'm Every Woman
Gowers won the Grammy for best director on a long-form music video in 1985 for Huey Lewis and the News' The Heart of Rock 'n' Roll.
He also directed nine series of US TV show American Idol.
His family said he died on Sunday in Santa Monica, California, following complications from an acute respiratory infection.
He "always brought boundless enthusiasm, energy, passion and joy to his work", they wrote on Facebook.
"He loved and was loved by the crews that he worked with and was known far and wide for his generosity as a colleague, constantly encouraging and promoting the talented people on his team.
"Funny, irreverent and wonderfully candid, he will be remembered in countless legendary stories that will keep his charming spirit alive for many years to come.
"He was always happiest in the control room, on a boat in the Bahamas, and of course, at home with the dogs, friends and family."
Gowers was born in New Kilbride, Scotland, but grew up in Enfield, north London.
He started his career at the BBC as a cable puller, cameraman and production manager, before landing producing and directing roles.
After relocating to the US in the 1970s, he met his future wife, production manager Carol Rosenstein, on the set of the video for Rod Stewart's Tonight's the Night (Gonna be Alright).
"The next year we did Hot Legs with Rod, which is one of our all-time favourites," she told BBC News on Wednesday. The couple would go on to create the long-running Warner Bros sing-along series Kidsongs.
Also known as a live events specialist, Gowers directed and produced awards ceremonies like the Emmys, the Billboard Music Awards and MTV's Music Video and Movie Awards.
He anchored music specials for the likes of Britney Spears, Ray Charles and Paul McCartney; as well as comedy specials for Jerry Seinfeld, Robin Williams and Eddie Murphy.
His other career highlights included directing Live Earth, Live 8 and President Bill Clinton's Inaugural Concert at the Lincoln Memorial.
"While Bo Rhap gets so much attention, he was very proud of his other early work, [like] the Hello Dali documentary for Aquarius which won him his first Emmy," Carol said.
"He was very grateful that his career took him around the world with David Frost, and on the spot of epic moments like the first MTV Europe Awards when the Berlin wall came down, and Presidential Inaugural.
"He loved, loved, loved his work and the people he worked with."