Paco Rabanne: Celebrated designer dies aged 88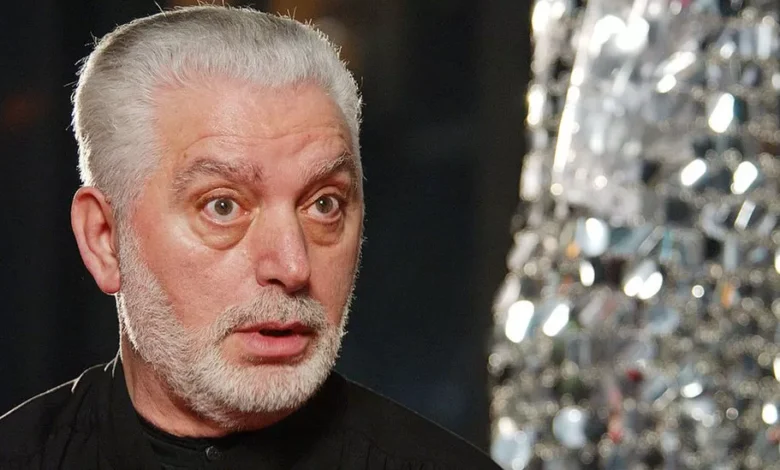 Celebrated perfume and fashion designer Paco Rabanne has died aged 88 at his home in France.
His death was confirmed by Puig, the parent company of his brands, which said he had "marked generations with his radical vision of fashion and his legacy will live on".
Rabanne gained global fame for his eccentric clothing designs.
Puig's fashion president, José Manuel Albesa, hailed Rabanne's work, which he said "made transgression magnetic".
"Who else could induce fashionable Parisian women to clamour for dresses made of plastic and metal," Mr Albesa said. "That radical, rebellious spirit set him apart: There is only one Rabanne."
Marc Puig, chairman and chief executive officer of Puig, called Rabanne a "major personality in fashion" and paid tribute to his "daring, revolutionary and provocative vision, conveyed through a unique aesthetic".
Rabanne was born into a military family in Spain's Basque region, near the city of San Sebastian. His father was a colonel in the Republican military, who was executed by Gen Francisco Franco's nationalist forces in 1936 during the Spanish Civil War.
His mother – who had worked as a seamstress for the designer Cristobal Balenciaga – moved the family to Paris in 1939 after the Nationalist forces seized Madrid and won the war.
After growing up in the French capital, Rabanne became an architecture student at l'École Nationale des Beaux-Arts, where he earned money drawing fashion sketches.
After a short period working in the construction industry with a concrete manufacturer, he launched his fashion career designing jewellery for Givenchy, Dior and Balenciaga.
Then in 1966, he launched his own eponymous fashion house – Paco Rabanne – which saw him attain international acclaim.
His designs attracted both praise and controversy, and his debut collection, entitled 12 Unwearable Dresses in Contemporary Materials, enraged the French fashion press after models were decked out in sharp metals and other unlikely materials.
"I have always had the impression of being a time accelerator," he said of his designs in 2016. "Of going as far as is reasonable for one's time and not indulge in the morbid pleasure of the known things, which I view as decay."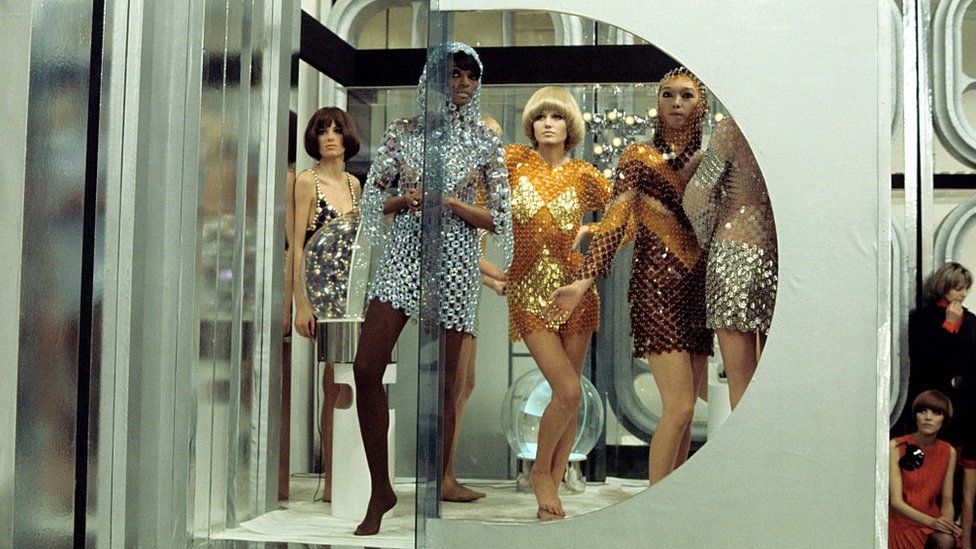 In 1968, he signed a deal with the Catalonia-based Puig family, who were heavyweights in the fashion and fragrance industry. The deal marked his entrance into the perfume industry, which would eventually become synonymous with his name.
His debut fragrance, Calandre, is still available today, while Lady Million – known for its colourful gold bottles – maintains its grip over the market.
His innovations extended to every aspect of his business. He was one of the first fragrance designers to launch one of his products online in the mid-1990s.
But he was also known for his provocative outbursts. At various stages he claimed to have had multiple lives, to have been some 78,000 years old, to have seen God and been visited by aliens.
And in 1999, he courted controversy after predicting in his book – Fire From Heaven – that Paris would be destroyed later that year when the Russian space station Mir crashed down to Earth. He said that he had foreseen the disaster from his reading of the 16th-Century French astrologer Nostradamus.
In 1999, after decades as one of the industry's foremost innovators, Rabanne retired from fashion. Over the next 24 years, he was rarely seen in the public eye.
In a statement on Paco Rabanne's official Instagram, the brand hailed him as a "visionary" and said he was "among the most seminal fashion figures of the 20th Century".
"His legacy will remain a constant source of inspiration," it added.