New-look Saudi Arabia primed for World Cup qualifiers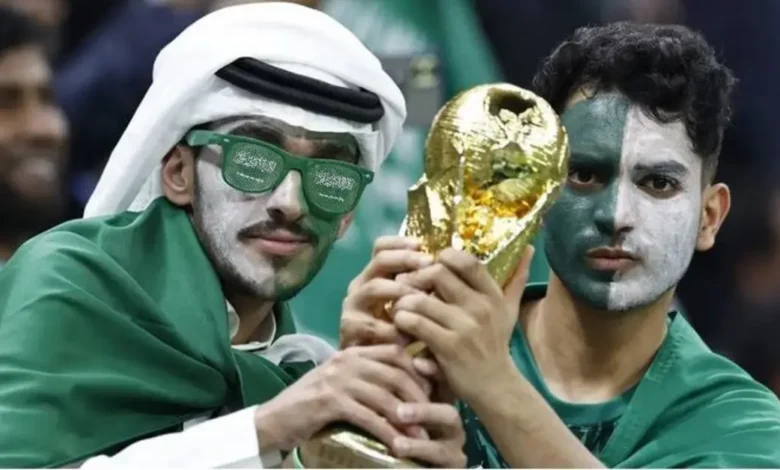 For the first time since being announced as the host of the 2034 FIFA World Cup, Saudi Arabia is in competitive action this week as the national team takes on Pakistan and Jordan. It marks the beginning of the Asian qualification for the 2026 World Cup as the long road to the United States, Mexico and Canada begins in earnest.
The Green Falcons will be determined to avoid the fate of Qatar, who failed to qualify for either of the two World Cups after being announced as the host. However, unlike Qatar, Saudi Arabia has plenty of World Cup experience to call on, having qualified for consecutive tournaments and six of the past eight World Cups since making the cut for the first time back in 1994.
Saudi Arabia coach Roberto Mancini has had four games in charge now, but after a quartet of winless matches against Mali, Nigeria, South Korea, and Costa Rica, the Italian has made some drastic changes to his squad for the World Cup qualifiers, experimenting with several new faces.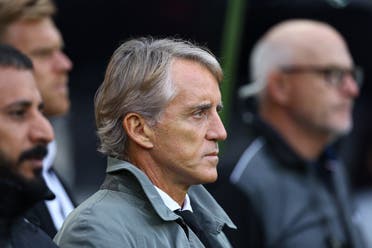 The newest of all is Al-Ittihad's 16-year-old forward Talal Haji, who only recently made his debut for the reigning Saudi Pro League champions. Elsewhere, Al-Taawoun's impressive start to the season has not gone unnoticed by Mancini and new assistant coach Yaya Toure, with defenders Awn al-Saluli and Muath Faqeehi awarded their first call-ups.
There are numerous others under 23 as Mancini looks to give youth a chance, but surprising inclusions also meant surprising omissions as Firas al-Buraikan, long heralded as the future of Saudi football, was left out despite netting six goals for Al-Ahli so far this season.
There was also no room for experienced right-back Sultan al-Ghannam or Al-Riyadh striker Saleh al-Abbas.
Saudi Arabia is a heavy favorite to progress from their group, with the top two from the nine Asian groups advancing to the next round. From these, eight teams will finally make it to the World Cup finals. Al Arabiya English breaks down Saudi Arabia's first two opponents: Pakistan and Jordan.
Pakistan
While Saudi Arabia is on a poor run of form, Pakistan comes into the game on a major high after one of the most important results in its recent history. The South Asian nation has made it past the first round of Asian World Cup qualification only on two previous occasions, and victory over Cambodia last month has enabled it to do it again. The 1-0 home win that secured its progress was met with joyful scenes in Islamabad.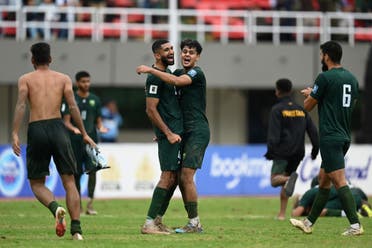 In Stephen Constantine, Pakistan has a supremely experienced coach, the Englishman having previously guided the national teams of India (twice), Nepal, Sudan, Malawi and Rwanda. Constantine took India to the 2019 Asian Cup, engineering a famous 4-1 win over Thailand in their opening match – though his side ultimately finished bottom of its group.
Pakistan has never qualified for the World Cup or Asian Cup, with its main competitive football coming in early-stage qualifiers for both, as well as the SAFF Championship for teams from South Asia. In the past 30 years, its highest-ever FIFA ranking has been 142, achieved in 1993.
In a nation where cricket reigns supreme, football has had to jostle with the likes of hockey and squash for attention in Pakistan, but there is a growing fan base. There could be good support for the underdog in Saudi Arabia, home to many Pakistani expats. Pakistan has no big names to speak of, but forward Abdul Arshad, Abdulla Iqbal, and vice-captain Yousuf Butt are all based in Denmark, while Otis Khan plays for Grimsby Town in England and midfielder Rahis Nabi plies his trade in Cyprus.
It has been 45 years since Saudi Arabia last met Pakistan in any match, with the Green Falcons thrashing their opponents 6-0 back in 1978. In terms of other West Asian sides, Pakistan has played the most times against Iran – winning once, drawing once, and losing 12 times, with an aggregate goal difference of -55. Pakistan has played seven against fellow Group G nation Jordan and lost seven.
Prediction Saudi vs. Pakistan
For Pakistan, damage limitation is the main priority against Saudi Arabia, and the Green Falcons are not just favorites but are expected to rack up a big score at Al Fateh Club Stadium. A comprehensive win awaits Mancini's side.
Jordan
The West Asian stalwart has been a regular in the Asian Cup in recent memory, having played in three tournaments in a row and four of the past five, but it has never reached the World Cup finals. In the 2022 qualifiers, it had missed out on a spot in the final round by a sole point and it was even more agonizing ahead of the 2014 tournament when, after 20 matches, it fell at the final hurdle, losing an Intercontinental play-off to Uruguay.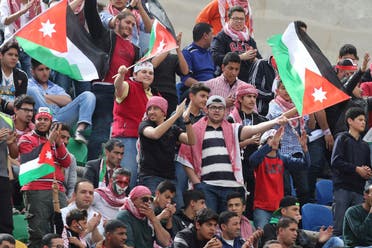 Former Morocco international Hussein Ammouta is the man leading Jordan at present, and his squad of mainly domestic players is unsurprisingly dominated by several of Al-Faisaly's 2022-23 championship-winning side. Jordanian is currently in the throes of its debut AFC Champions League campaign, recently claiming a shock win over Qatari side Al-Sadd.
It will be another upset if Saudi Arabia is defeated in Amman, though Jordan also has several overseas players to call on. Yazid Abu Layla plays in Saudi Arabia, while other foreign-based names are Noor Al-Rawabdeh (Selangor) in Malaysia, Ali Olwan and Yazan Al-Naimat in Qatar and most notably, Mousa Al-Taamari. The Montpellier striker has been lighting up Ligue 1 this season, scoring three goals in his first four games in France after moving from Belgian side OH Leuven this summer. While Al-Taamari has an individual quality beyond most in the Saudi Arabia squad, one player does not make a team, and Green Falcons boss Mancini boasts of significantly more depth at his disposal.
There are some good omens for Jordan, however. They have beaten Saudi Arabia in their previous two encounters – Adnan Hamad's goal secured a 1-0 FIFA Arab Cup win in 2021, while two late goals in 2019 helped the side to a record 3-0 victory over the Green Falcons in the West Asian Football Championship. In fact, since the turn of the century, Saudi Arabia has beaten Jordan only three times in eight attempts – drawing one and losing four.
It may have been eight years since the Green Falcons last beat Jordan, but while history is against them, they are firm favorites to add an elusive victory at the Amman International Stadium.
Prediction Saudi vs. Jordan
Certainly, a tougher test than the Pakistan game, but if the Green Falcons can keep Al-Taamari at bay, they will be in good shape to make it two wins from two. A less straightforward Saudi Arabia win but a win, nonetheless.