Biden administration appeals US ruling on health coverage mandate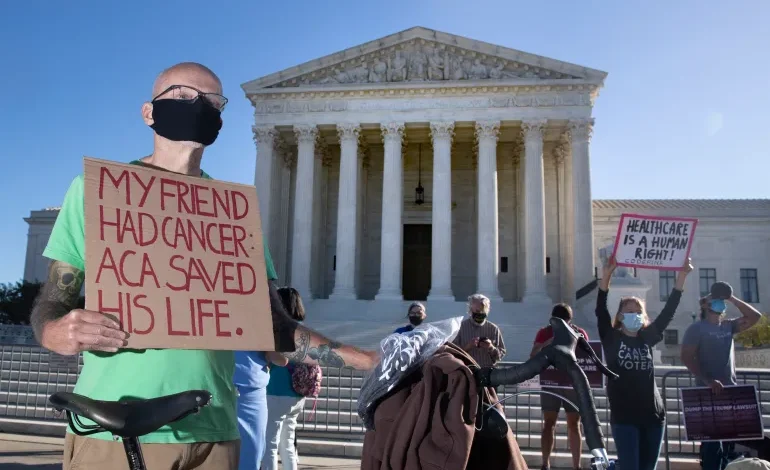 The United States Justice Department has appealed a ruling from a federal judge that rolls back aspects of the Affordable Care Act (ACA), including provisions that require health insurance providers to cover preventive services such as cancer screenings and HIV prevention medication.
The appeal on Friday comes one day after US District Judge Reed O'Connor ruled that mandating health coverage for services such as HIV prevention and contraception violates the values of religious employers."The president is glad to see the Department of Justice is appealing the judge's decision," White House Press Secretary Karine Jean-Pierre said in a statement.
"Preventive care saves lives, saves families money, and protects and improves our health," she added. "This decision threatens to jeopardize critical care."
Thursday's ruling is one of the most serious legal challenges the ACA, also known as Obamacare, has faced in years.
"This is not the potential fatal blow to the ACA like previous court cases, but it would limit a very popular benefit that tens of millions of people use," Larry Levitt, the executive vice president for health policy at the Kaiser Family Foundation, told the Associated Press.
In recent years, conservative groups have stepped up efforts to restrict access to reproductive health services.
The case against the ACA mandate was brought by businesses and individuals from Texas, who argued that covering drugs and services such as pre-exposure prophylaxis (PrEP), which protects against HIV infection, would force them to violate their religious beliefs.Their suit alleged such services would "encourage homosexual behavior, prostitution, sexual promiscuity and intravenous drug use".
Conservative groups are also awaiting a decision in another case in Texas, where they hope federal Judge Matthew Kacsmaryk will indefinitely block the sale of widely used abortion pills.