World's oldest living dog: 23-year-old US Chihuahua claims Guinness World Record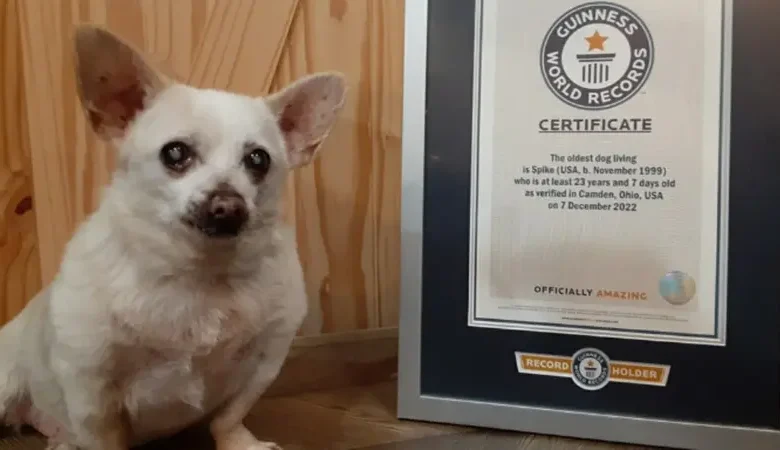 A 23-year-old Chihuahua in the US state of Ohio has been declared as the world's oldest living dog, claiming a Guinness World Record earlier this week.
Spike, the Chihuahua, turned 23 years old in December, beating Pebbles, a toy fox terrier, the previous record holder who died at 22 years old in October, just five months before her 23rd birthday.
Spike's owner, Rita Kimball, told US news media and Dayton CBS affiliate WHIO-TV last year that her beloved canine was once a stray. She found him scrounging around the parking lot of a local grocery store when he decided to follow her and her family to the car.
"We went out to the car and he followed us and jumped right in. It was meant to be," Kimball said.Impressively, the dog was around 10 years old when the family found him."He had been shaved up his back, had blood stains around his neck from a chain or rope, and looked pretty rough," Spike's owner said.
"The clerk in the grocery told us he had been there for three days, and they were feeding him scraps."Not knowing who the dog belonged to, she decided to take him home to join the rest of the herd on her small farm and name him Spike, after a cartoon dog that was known for its size and aggressive disposition.
"My dog seemed to be the opposite; he was small and friendly, so I thought it just seemed to fit him," Guinness World Records quoted Kimball as saying.
"Spike was a name for a large dog. My guy was small, but he had the attitude of a big dog."
"He is friendly but since he's almost blind and hard of hearing, he gets testy at times and just wants to be left alone," Kimball said.