Top Ramadan series to watch in 2023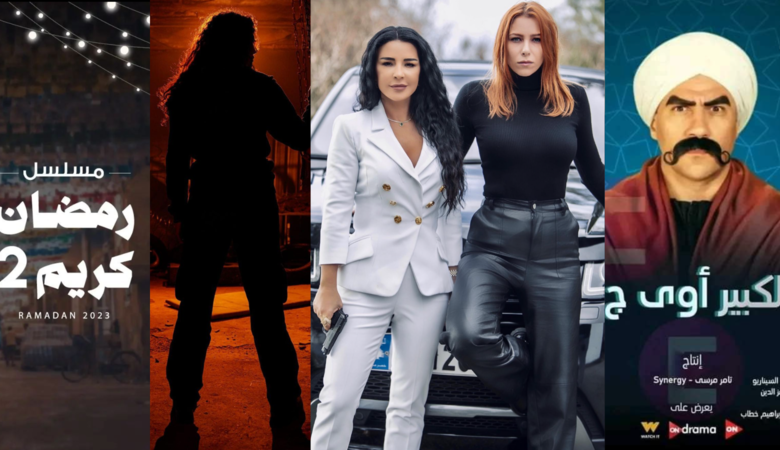 Everybody loves the holy month of Ramadan, quality time with family and loved ones, good food, and most importantly good TV. 
The Arab media and producers are known for releasing drama and action series dedicated to the holy month of Ramadan.
Albawaba has created a list for the top Ramadan series of the year 2023.
1. Till Death 3
A post shared by Maguy Bou Ghosn – ماغي بو غصن (@maguyboughosn)
Till Death season three is coming our way this Ramadan, 2023. The first two seasons were released onNetflix and Shahid.
The show stars Danielle Rahmeh, Maguy Bou Ghoson, and Mohammed Al-AhmadThe show's first and second season were released on Shahid and Netflix.
2. El Kebeer Awi 7
This Ramadan comedy series stars Ahmed Mekky, Mohamed Sallam and Donia Samir Ghanem.
The first season was aired in 2010, and because of its huge success, every Ramadan, it gets renewed for a new season, and in Ramadan 2023 we are expecting the seventh season of the comedy hit show.
3. Al Maddah 3
Starring Hamada Helal, this drama Ramdan show talks about a religious man who falls in love, loses everything he has after murdering the closest person the the one he loves.
The third season of the series will air in 2023.
4.  The Wagoner (Al Arabji)
Abdo, who works as a driver of horse-drawn carriages in Syria, he falls in love with Najia, but after she rejects him, he tried to do the impossible to win her heart.
The show stars Bassem Yakhour, Saloum Haddad and Nadine Khoury
5. El Omda
Egyptian singer and actor Mohamed Ramadan will star in a 2023 Ramadan series under the title, El Omda.
6. Wa Akheeran
Lebanese actress Nadine Nassib Njeim teased fans with the first look from her Ramadan 2023 TV series "Wa Akheran."
Starring alongside Njeim is Syrian actor  Kosai Khauli, and the show is written and directed by Ousama Obeid Alnasser.
The TV series marks Njeim and Khauli's third collaboration.
7. Al Nar Bel Nar
Al Nar Bel Nar officially started filming in December, and will air this Ramadan, 2023.
The show will star Caresse Bashar, George Khabbaz and Zina Makki and will be produced by Al-Sabah Company.
8. Ramadan Kareem 2
Ramadan Kareem the second season to star the likes of  Sayed Ragab, Bayoumi Fouad, Salwa Othman and Sabry Fawaz. The first season of the series first aired in 2017.