The Walking Dead star Steven Yeun's top secret MCU role revealed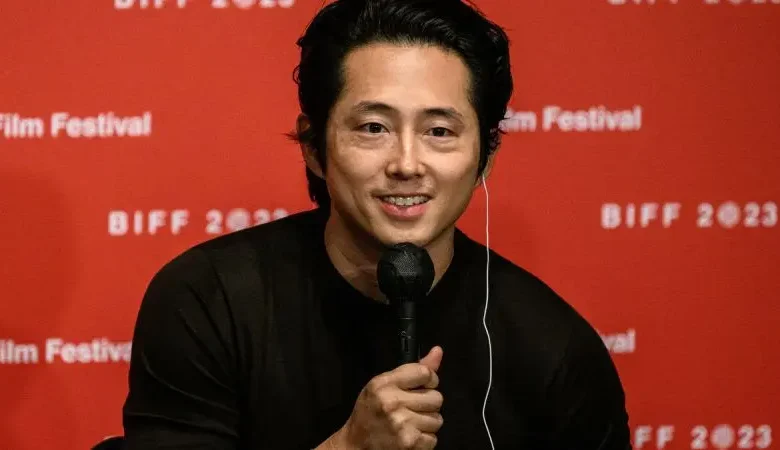 In a recent revelation during an interview with comic book artist David Finch, The Walking Dead creator Robert Kirkman disclosed that Steven Yeun, widely known for his role in The Walking Dead, is set to join the Marvel Cinematic Universe (MCU) as the iconic character, the Sentry.
Kirkman spilled the beans, stating, "My good friend Steven Yeun is playing the Sentry in a movie." The Sentry, also known as Robert Reynolds, made his debut in The Sentry #1 in 2000, captivating audiences with a unique storyline. Initially not a superhero, Reynolds eventually rediscovers his past as the Sentry, a superhero wielding the power of 'a million suns.' His nemesis, the Void, reemerges, compelling Reynolds to seek the assistance of Earth's Mightiest Heroes.
The plot thickens as Reynolds realizes a shocking truth – he and the Void are two halves of the same person, and he had erased all memory of the Sentry from the world, including his own, to keep these two halves apart forever. The cinematic adaptation's fidelity to this storyline remains uncertain, but Kirkman hinted at Yeun getting suited up, stating, "Yeah, he called me, he went in for a costume fitting."
Kirkman added that Yeun's costume for the Sentry will draw inspiration from the character's classic colors, coincidentally resembling those worn by Yeun in his other superhero role, Invincible. Yeun humorously shared his realization during the costume fitting, stating, "Aww, crap. I forgot Invincible was yellow and blue."
The MCU debut for Steven Yeun as the Sentry is slated for the upcoming Thunderbolts, scheduled to hit theaters on July 25, 2025.
Director Jake Schreier teased that this star-studded team-up movie will offer "something different" compared to past MCU entries, potentially defying audience expectations. Thunderbolts promises a dynamic mix of Marvel characters teaming up for the first time on the big screen, featuring a cast that includes Sebastian Stan, Wyatt Russell, Florence Pugh, Olga Kurylenko, Hannah John-Kamen, David Harbour, and the legendary Harrison Ford.
The anticipation for Thunderbolts continues to rise with the addition of Ayo Edebiri from The Bear and the return of Julia Louis-Dreyfus as Contessa Valentina Allegra de Fontaine, the Director of the CIA, who has been a recurring character throughout Phase 4 of the MCU.