The Cure's Robert Smith says he's 'sickened' by Ticketmaster's fees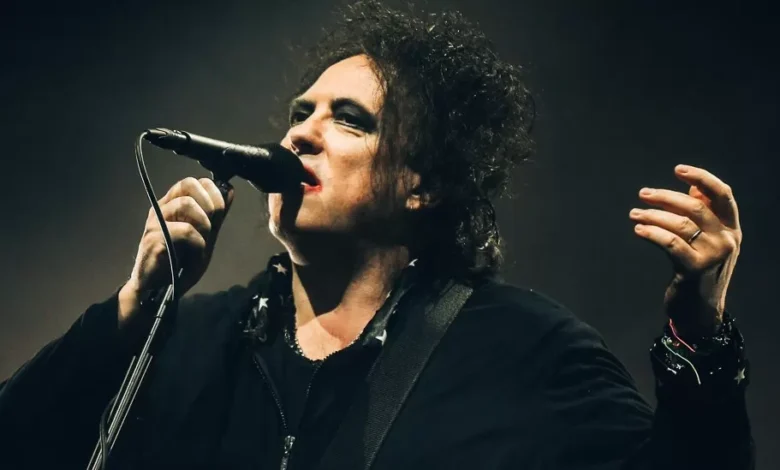 When The Cure announced their 2023 US tour, they promised fans they'd worked hard to keep the ticket prices low.
"We want the tour to be affordable for all fans, and we have a very wide (and we think very fair) range of pricing at every show," they said in a statement.
But when fans went to Ticketmaster on Wednesday, they were charged additional fees that, in some cases, doubled the price the band had set.
Frontman Robert Smith said he was "sickened" by the outcome.
Addressing the added fees, he wrote: "To be very clear, the artist has no way to limit them".
"I have been asking how they are justified. If I get anything coherent by way of an answer, I will let you know," he promised.
As the tour went on sale, fans shared screenshots of Ticketmaster's pricing breakdown.
The BBC is not responsible for the content of external sites.
End of twitter post by Problem Child
The BBC is not responsible for the content of external sites.
End of twitter post 2 by frank costanza's lawyer
One customer who bought four $20 (£16.54) tickets ended up paying $172,10 (£142), after service fees, a facility charge and an order processing fee were added.
Another, who wanted to see the band in Phoenix, Arizon, paid $72.25 (£59.75) for a ticket with the face value of $20 (£16.54).
The fees varied by venue – one fan reported a $16.75 (£13.87) service fee in Massachusetts, while another fan reported $15 (£12.42) in Toronto – and they didn't always exceed the base ticket price. Some of the more expensive seats cost $90 (£74.50) each, for example.
Earlier this month, The Cure released a detailed statement about the ticketing strategy for their first US tour since 2016, including a pledge for lower prices.
"Apart from a few Hollywood Bowl charity seats, there will be no 'platinum' or 'dynamically priced' tickets on this tour," they wrote.
The band also said tickets would not be transferable, in an effort to "stop scalpers from getting in the way".
"If something comes up that prevents a fan from being able to use a ticket they have purchased, they will be able resell it on a face value ticket exchange."
Writing on Twitter, Smith acknowledged there were "real problems" with the ticketing business; but confirmed that the band had a "final say" in setting prices as they "didn't want those prices instantly and horribly distorted by resale".
The Cure did not agree to Ticketmaster's "platinum" (ie premium) tickets or "dynamic pricing" system – where prices fluctuate depending on demand – "because it is itself a bit of a scam".
Asked to clarify, he added: "I had a separate conversation about platinum to see if I had misunderstood something… But I hadn't!
"It is a greedy scam and all artists have the choice not to participate. If no artists participated, it would cease to exist."
The BBC is not responsible for the content of external sites.
End of twitter post 3 by ROBERT SMITH
After the tickets went on sale, the musician returned to Twitter, saying he was determined to get answers.
"I will be back if I get anything serious on the TM fees," he concluded. "In the meantime, I am compelled to note down my obvious recurring elephant in the room thought: That if no-one bought from scalpers, then…"
The BBC has contacted Ticketmaster for a comment.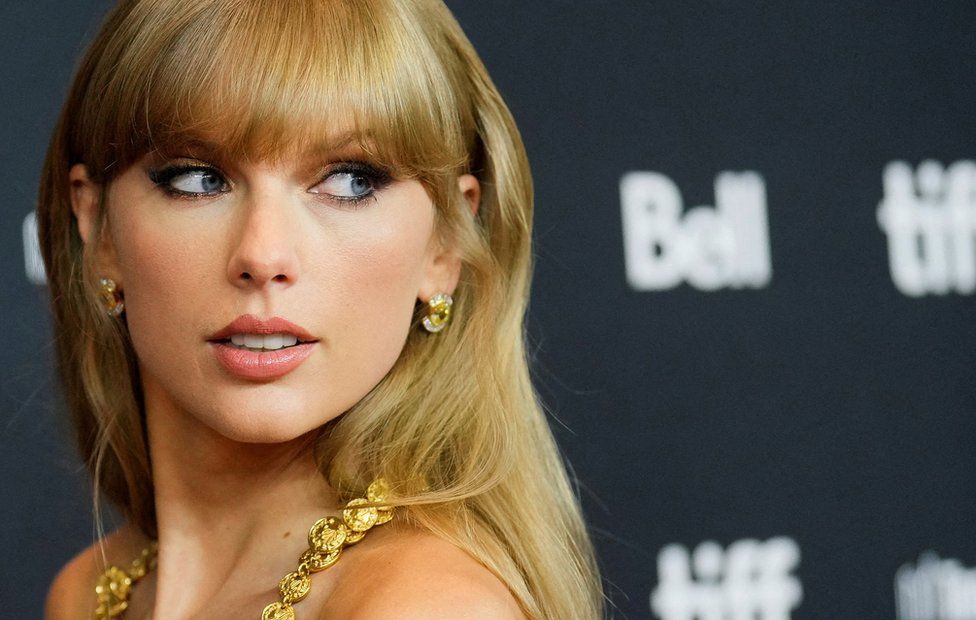 The company's pricing policies have come under intense scrutiny in recent months, with executives hauled in front of the US senate to answer questions about its dominance in January.
The hearing came after demand for Taylor Swift's upcoming tour overwhelmed Ticketmaster's systems and raised questions about price inflation.
"With Ticketmaster's market power… why haven't you done more to reduce fees?" Senator Amy Klobuchar asked Joe Berchtold, president of Ticketmaster's parent company, Live Nation.
He responded that Ticketmaster does "not set ticket prices" and that "the majority" of added fees "go to the venue, not to Ticketmaster".
The company's former CEO, Frederic Rosen, recently told technology website The Hustle that it keeps about 20% of the fees it charges.
But the lack of transparency about these fees, and what they're for, frustrates many fans.
Ticketmaster's website provides some explanation, although the details are somewhat vague. It breaks down the cost of a ticket as follows:
Face value: Determined by the artist and/or their promoter. Ticketmaster collects this money and distributes it to them.
Service fee / Order processing fee: Added by Ticketmaster, to offset the costs of selling and shipping tickets. "Ticketmaster may earn a profit" but the money is "typically shared with our clients".
Delivery fee: Determined by the client – usually the venue – depending on the delivery options they require. "In some cases, delivery fees may include a profit to Ticketmaster."
Facility charge: Set by each individual venue, to help with operating costs. "Ticketmaster does not share in facility charges".
However, the strategy of attaching these fees at the end of the transaction (which Ticketmaster does not, as a rule, practise in the UK) is believed to sway budget-conscious fans into spending more than they intend.
"That increases the number of tickets that are sold because of people…who wouldn't have bought but now are buying," Steven Tadelis, an economics professor at the University of California, who has studied drip pricing, recently told The Hustle.
Last month, US President Joe Biden called out the practice of adding what he called "junk" fees onto ticket prices, as well as hotel bookings, credit card fees and airline tickets.
"Americans are tired," he said, urging Congress to crack down on the practice. "We're tired of being played for suckers.
"Junk fees may not matter to the very wealthy, but they matter to most other folks in homes like the one I grew up in, like many of you did. They add up to hundreds of dollars a month."