Syrian girl trapped under rubble appeals for help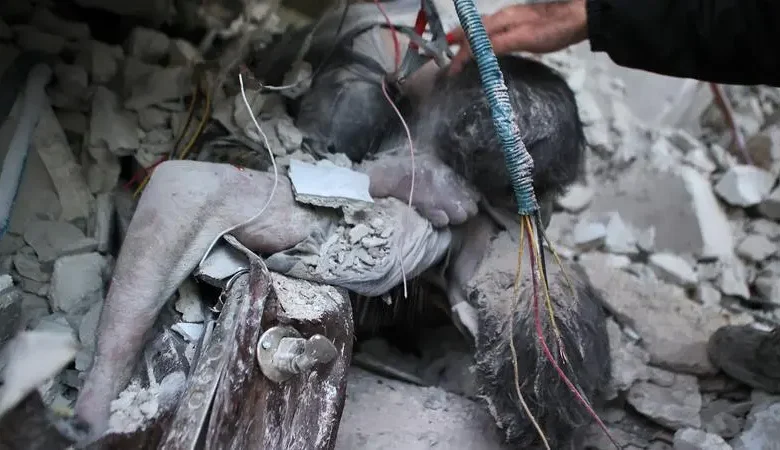 A video showing a young girl trapped under the rubble along with her younger sister as she appealed to a rescuer to get her out, went viral on the internet.
"Uncle, get me out and I will be your servant," the girl, identified as Alaa, beseeched the rescuer in a soft and weak voice.
She had her head squeezed under a collapsed stone wall, and her right arm covering her younger sister's head in protection.
Subsequent tweets said the two girls were dug out from the under the debris 17 hours after the two were trapped there. Images showed both girls lying in bed and covered by blankets.
At least 9,427 people have been killed and thousands of others injured or remain missing in both Turkey and Syria on Wednesday, two days after a massive 7.8-magnitude earthquake struck the area. The earthquake brought at least 11,000 buildings to the ground in Turkey and many more in neighboring Syria to the south.
Turkish officials said that 6,957 people have been killed there, while Syria reported that it had 2,470 confirmed deaths. Relief officials said they expected the death toll in both countries to rise to 20,000.
Rescue efforts continue in both countries. Turkey announced that 79,000 personnel involved in rescue and relief have dug out at least 8,000 people.
On the other hand, rescue operations in Syria have been going at a snail pace. Officials attributed the delays on a shortage of machinery to facilitate the relief effort and the western sanctions slapped on the country, which hampered the flow of food and other donations to quake-stricken areas.