Snoop Dogg gives up smoking after years of marijuana use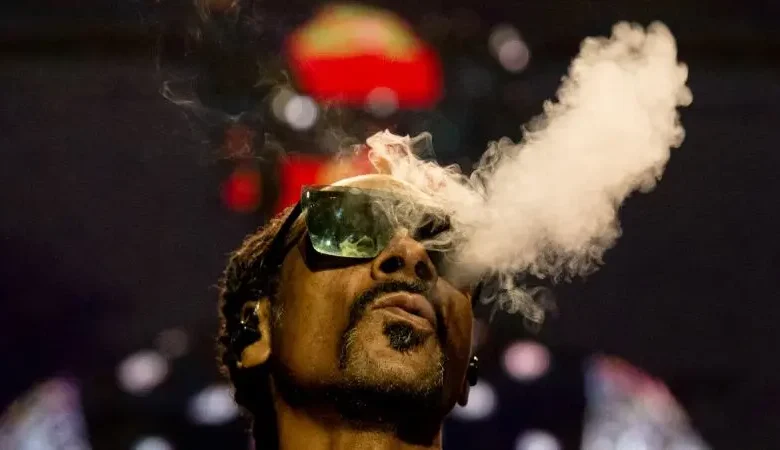 Snoop Dogg, the iconic hip-hop star renowned for his love of marijuana, has announced his decision to quit smoking. 
The announcement, made on social media, has left fans speculating about the reasons behind this unexpected move.
Snoop Dogg, also known as Calvin Broadus, took to Instagram to share his decision, stating, "After much consideration & conversation with my family, I've decided to give up smoke. Please respect my privacy at this time."
The post, lacking specifics about the form of smoking being abandoned, sparked various reactions from fans. Some questioned whether it was a marketing stunt for his cannabis company, Leafs By Snoop, while others expressed disbelief, with one fan humorously remarking, "Snoop without smoke is like earth without water."
Notably, Snoop's association with cannabis has been a prominent aspect of his public persona. His debut on Dr Dre's 1992 album The Chronic solidified his ties to high-quality marijuana, and over the years, his lyrics have frequently referenced his cannabis habit.
The rapper, now 52, has been open about his extensive marijuana use, admitting in a 2013 interview with GQ magazine that he was smoking 80 cannabis joints a day. Two years later, he founded Leafs By Snoop, a company specializing in cannabis strains, concentrates, flowers, and edibles.
Fans, aware of the potential health risks associated with long-term marijuana use, speculated on social media about Snoop's motivation for quitting. Some suggested health concerns, with one fan sharing their own experience of giving up smoking after a pulmonary embolism. Another fan proposed that Snoop might be transitioning to edibles, allowing his lungs to rest.
Amid the speculation, it's worth noting that the potential health risks of overusing marijuana. These risks include an increased likelihood of lung cancer, along with symptoms such as anxiety, paranoia, insomnia, loss of appetite, and hallucinations. Additionally, long-term use can elevate the risk of developing schizophrenia.