Sharmeen Obaid-Chinoy to direct one of three new Star Wars films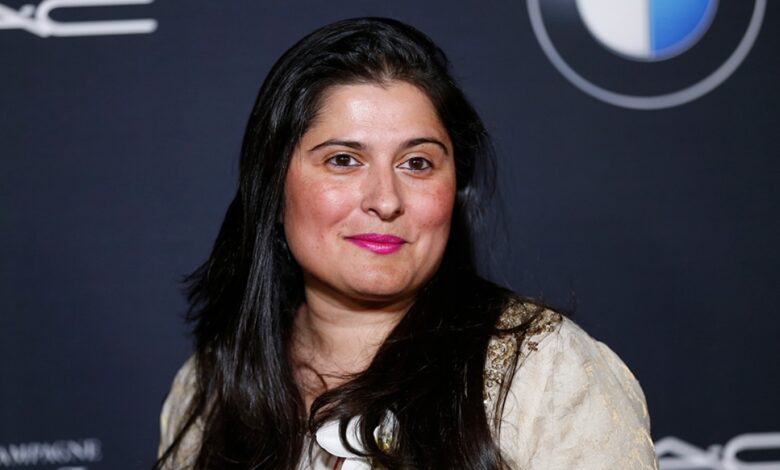 Pakistan-born Oscar-winning director Sharmeen Obaid-Chinoy is set to become the first woman and person of colour to direct a Star Wars film.
Studio executives on Friday announced three new Star Wars movies are in the making, with the first slated for release in 2025.Obaid-Chinoy will direct a film set 15 years after the end of the last movie, starring British actor Daisy Ridley as she returns to the role of Rey, the heroine of the last trilogy, which wound up in 2019 to mixed reviews.
The new film will follow Rey's efforts to revive the Jedi order.Obaid-Chinoy, who has two Oscars for documentaries denouncing violence against women, said she was "drawn to the hero's journey" in the Star Wars universe.
"I spent the better part of my lifetime meeting real heroes who are overcoming oppressive regimes and battling impossible odds, and I think that's the heart of Star Wars," she said.
Obaid-Chinoy directed last year's Ms Marvel television series featuring a Muslim superhero.Kathleen Kennedy, president of Lucasfilm, the studio bought by Disney in 2012, said each of the three films would cover different periods in the Star Wars narrative. And each will have a different director.
James Mangold, himself a two-time Oscar nominee, will helm another of the films after directing the latest in the Indiana Jones series, which is set for release later this year.
His film will look at the origins of the Jedi order, thousands of years before the original storyline.
And the third film will be directed by Dave Filoni, an old hand in the Stars Wars universe, having produced several television series including the wildly successful The Mandalorian, now in its third season.
Fans at the convention also got a first view of US actress Rosario Dawson in the role of Ahsoka, a female Jedi warrior who first appeared in an animated series.
The character has been such as hit with the Star Wars fanbase that she has graduated to a television series, out in August.