Sharjah's research park powers up the gaming industry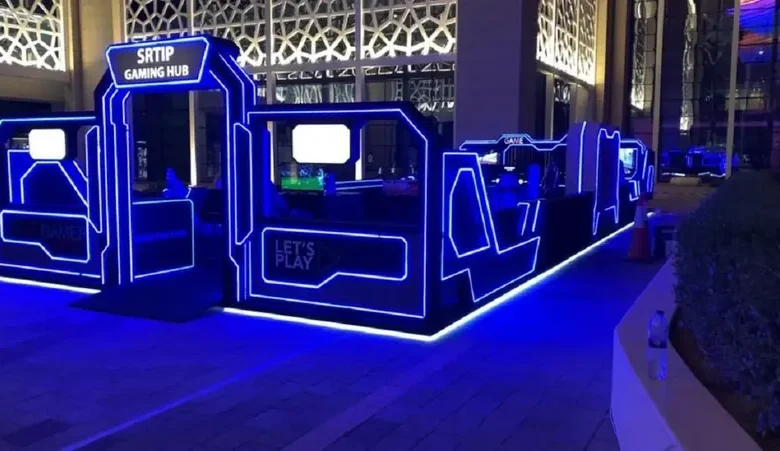 Sharjah, known for its commitment to innovation and technology, is witnessing the rapid growth of a thriving coding, gaming, and Digitization ecosystem within its Research Technology and Innovation Park (STRIP). This dynamic environment is fostering collaboration, entrepreneurship, and technological advancements in the emirate.
STRIP has become a hub for startups, tech companies, and educational institutions focused on coding, gaming, and Digitization. The park offers state-of-the-art facilities, incubation programs, and access to cutting-edge technologies, attracting talented individuals and companies alike.
One of the key drivers of this ecosystem is the emphasis on coding education. STRIP has partnered with educational institutions to provide training programs, workshops, and courses in coding and computer science. These initiatives aim to equip the workforce with the necessary skills to thrive in the digital age.
Additionally, the park hosts coding competitions and hackathons, fostering a culture of innovation and healthy competition among aspiring programmers.
The gaming industry is also gaining significant momentum within STRIP. Local game development studios have emerged, creating engaging and immersive gaming experiences. These studios collaborate with international partners and leverage STRIP's resources to develop and launch their products. The park's supportive environment encourages entrepreneurship and provides access to mentors, investors, and potential business opportunities.
Digitization is a key focus within STRIP, with various initiatives aimed at driving digital transformation across industries. Companies in sectors such as healthcare, finance, logistics, and manufacturing are leveraging digital technologies to enhance their operations, improve efficiency, and deliver innovative solutions. The park serves as a catalyst for collaboration between technology providers and industry players, fostering the adoption of Digitization on a broader scale.
The success of the coding, gaming, and Digitization ecosystem in STRIP can be attributed to the visionary leadership and strategic initiatives undertaken by the emirates of Sharjah. The emirate's commitment to fostering innovation and providing an enabling environment for technology-driven sectors has positioned it as a regional hub for coding, gaming, and Digitization.
As the ecosystem continues to evolve, STRIP remains dedicated to nurturing talent, supporting startups, and attracting investments in coding, gaming, and Digitization. The emirate's focus on research, technology, and innovation ensures that it remains at the forefront of the digital revolution, driving economic growth and societal development.
Hussain Al Mahmoudi, CEO of SRTIP, has invites specialized companies to be part of this ecosystem and join the Park to receive the necessary support. "We have a network of local and international relations that can assist these companies in reaching potential customers, investors, and the necessary funding."
In conclusion, Sharjah's Research Technology and Innovation Park has successfully cultivated a vibrant coding, gaming, and Digitization ecosystem. Through its educational programs, supportive environment, and focus on digital transformation, the park is fostering entrepreneurship, technological advancements, and collaboration. With its strategic vision, Sharjah is poised to become a leading center for coding, gaming, and Digitization in the region.