Boeing to retire super hornet fighter jets featured in 'Top Gun'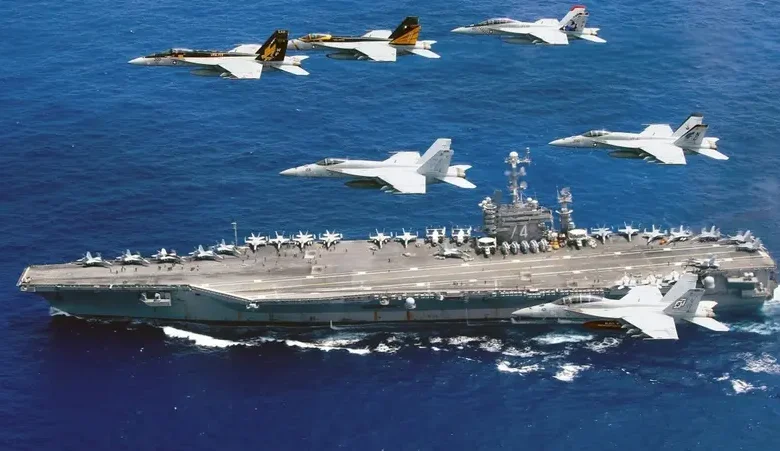 Boeing Co. plans to end production of its F/A-18 Super Hornet, the fighter jet that wowed movie audiences in last year's Top Gun: Maverick, after more than 2,000 deliveries over 40 years.
The aerospace giant will stop manufacturing the fighters after it hands over the last Super Hornet to the US Navy in late 2025, according to a statement Thursday. Boeing expects to move the 1,500 workers who support the jet — from mechanics to finance staff — to other military aircraft programs, such as the T-7 trainer, a spokeswoman said.
The decision to shutter the Super Hornet assembly line will free up resources to support new military aircraft programs, Boeing said. The planemaker plans to expand the workforce in its St. Louis defense hub for the next five years and build three new facilities there for advanced crewed and un-crewed aircraft.
A Boeing spokeswoman wouldn't discuss the planes it plans to build in the new facilities, but noted that the company does work on classified programs for the US government as well as the company's secretive Phantom Works research arm in the region.
The Super Hornet is the second storied Boeing aircraft to glide into retirement this month after the Arlington, Virginia-based planemaker delivered its final 747 jumbo jet on February 1. The fighter has been a key franchise for Boeing's defense division since the company merged with McDonnell Douglas in 1997.
Originally developed by McDonnell Douglas in the 1970s, the F/A-18 Hornet was the first aircraft to have carbon-fiber wings and the first tactical jet fighter equipped with digital, fly-by-wire controls.
The Hornets entered active duty in 1983 and flew their first combat missions three years later on the USS Coral Sea. The fighters played key roles during the 1991 war and provided around-the-clock battlefield coverage in Afghanistan a decade later.
The Super Hornet, a larger version with more powerful engines, began service in 1999. Both models of the fighters have been workhorses flown from the decks of US Navy aircraft carriers and the aircraft piloted by the service's Blue Angels flight demonstration squadron.
The jets were eventually eclipsed by Lockheed Martin Corp.'s newer, stealthier F-35. Super Hornet sales dwindled in recent years with prospective customers like Germany and Canada opting for the more advanced Lockheed fighters, said aerospace consultant Richard Aboulafia.
While Boeing is still vying to sell F/A-18 fighters to India, France's Rafale fighter is thought to be the prohibitive favorite, Aboulafia said. Boeing said if the Indian Navy selects its plane, it could continue making Super Hornets for another two years.