NATO condemns Putin for 'dangerous' nuclear rhetoric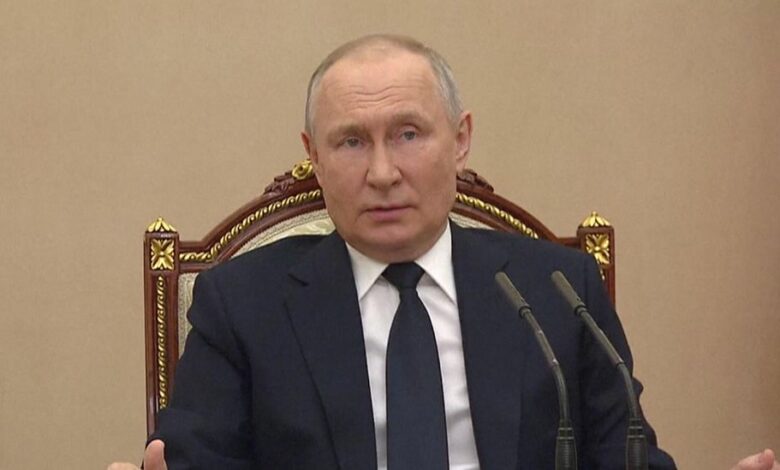 NATO has criticised Vladimir Putin for what it called his "dangerous and irresponsible" nuclear rhetoric after the Russian president announced his country would station tactical nuclear arms in Belarus.
Putin said on Saturday that the deployment was similar to moves from the United States, which stores such weapons in bases across Belgium, Germany, Italy, the Netherlands and Turkey – an analogy Western allies called "misleading".
With fears of a nuclear war rising since Russia launched its full-scale invasion of Ukraine in February 2022, experts believe that any Russian strike would likely involve small-size battlefield weapons, described as "tactical", as opposed to "strategic" high-powered long-range nuclear weapons.
Ukraine said it was seeking an emergency meeting of the United Nations Security Council to counter Russia's "nuclear blackmail".
"Ukraine expects effective actions to counteract the Kremlin's nuclear blackmail from the United Kingdom, China, the United States and France," the Ukrainian foreign ministry said on Sunday.
"We demand that an extraordinary meeting of the UN Security Council be immediately convened for this purpose," it added.NATO also joined the criticism, with spokeswoman Oana Lungescu saying "Russia's reference to NATO's nuclear sharing is totally misleading. NATO allies act with full respect of their international commitments."
Lungescu also blasted Russia's announcement as "dangerous and irresponsible".
However, she said the Western allies had not yet "seen any changes in Russia's nuclear posture that would lead us to adjust our own".
On Saturday, Putin announced Russia would station tactical nuclear weapons in neighbour and ally Belarus "without violating our international agreements on nuclear non-proliferation".
The Ukrainian foreign ministry accused Russia of breaching its obligations, and of undermining the "nuclear disarmament architecture and the international security system in general".