Kagura Bachi is Shonen Jump's next big manga!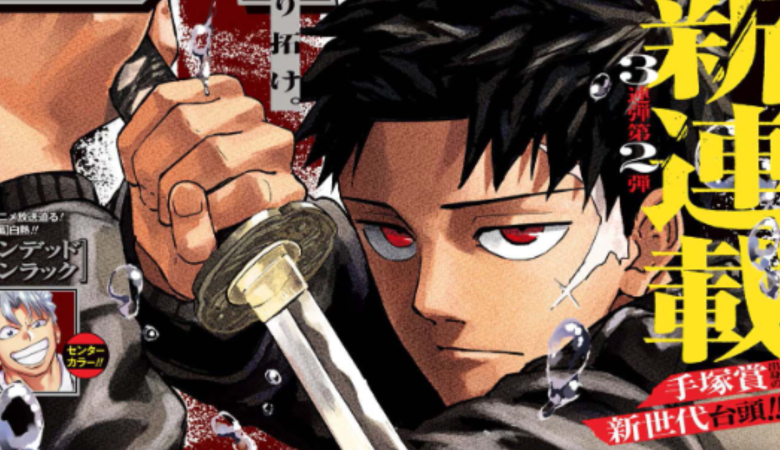 Weekly Shonen Jump's new manga is here! Kagura Bachi has just received its first chapter in Japan's biggest manga magazine. 
It's written and illustrated by a Mangaka by the name of Takeru Hokazono whose previous works consist of two one-shot manga including CHAIN and Roku no Meiyaku.
Takeru Hokazono is a new talent who is trying to make his way into the harsh and competitive manga serialization industry in Japan hence the two one-shots he made before starting this manga.
Kagura Bachi tells the story of Chihiro, a son who trains under his famous Japanese swordsmith father.  In a sudden turn of events, tragedy strikes leaving Chihiro on the road of revenge.
Could Kagura Bachi be Shonen Jump's next big manga?
Shonen Jump
Jump has been recently into darker manga series such as Jujutsu Kaisen, Chainsaw Man, and Demon Slayer with the inclusion of Takeru's Kagura Bachi.
With big manga like Jujutsu Kaisen, My Hero Academia, and One Piece in their final arc, Shonen Jump is looking for a new series to fill the shoes of its most popular series.
Kagura Bachi's advertisement illustration cover of Jump's latest issue got leaked leaving fans hyped up for the first chapter before its release today.
This chapter's bloody and gritty sword fight scenes were incredibly drawn by Takeru Hokazono as seen in the manga panel above, know where to read it below:
Where to read Kagura Bachi Chapter One
Weekly Shonen Jump, issue 43
According to Dexerto, Kagura Bachi is part of Jump's NEXTWAVE initiative which serves the purpose of giving new talent such as Takeru Hokazono an opportunity to enter the competitive manga industry.
Al Bawaba hopes to see more of Takeru Hokazono's new manga in future Jump issues because we think it has big potential.
Click here to read Chapter 1 on Manga Plus!