Four Filipinas sue diplomat employers in Switzerland for slavery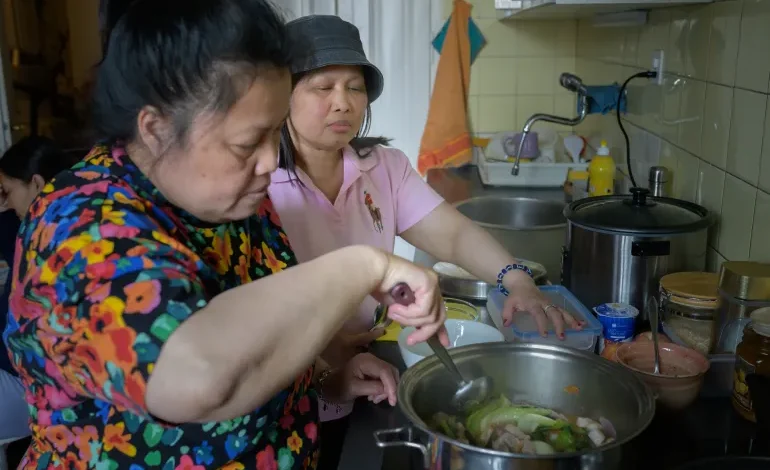 On the morning of her court hearing, Virginia woke up with cold clammy hands and feet, gasping for air. She was having another panic attack.
"Never in my life did I imagine that I would find myself in a courtroom facing lawyers in a foreign country," the 46-year-old Filipina told Al Jazeera.What she knew about litigation from television court dramas made her anxious, but it was who she was up against that rattled her nerves.
Virginia filed a case against her diplomat employers at the Pakistan Mission in Geneva, Switzerland, alleging she had been unpaid for more than 20 years.
The contract, which she signed in the Philippines in 1999, indicated a monthly salary of 1,200 Swiss francs ($1,329) for a 40-hour week, along with board and lodging as well as health insurance.
Virginia, then a 22-year-old mother of two, found out after arriving in Geneva that she was expected to work for the Pakistan Mission three times a week without a salary. It would be up to her to find other jobs to have enough money to live on.
Her employers have diplomatic immunity.
"They are so powerful. They are untouchable. My faith in God and the truth are my only weapons against their immunity," said Virginia.
Virginia and three other Filipina domestic workers are suing the Pakistan Mission to the United Nations in Switzerland, claiming compensation for unpaid wages and other damages.