Egypt zoo overhaul plan raises animal welfare fears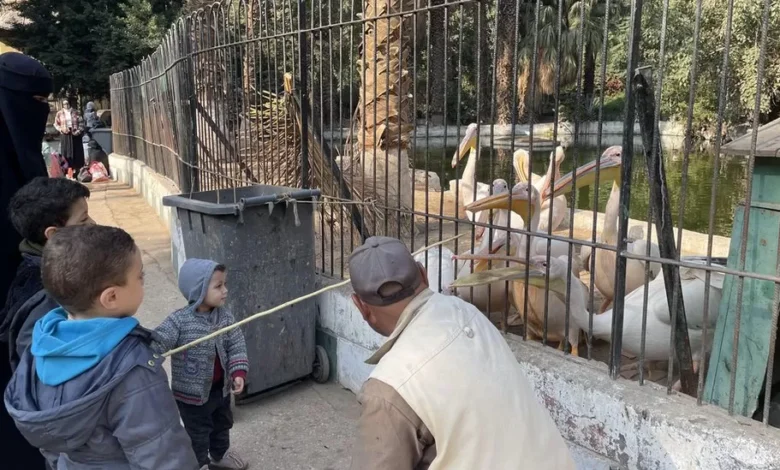 A delighted Egyptian girl tosses a handful of fish to the hungry sea lions after her father discreetly hands a few coins to a keeper at Giza Zoo.
Nearby, visitors can also feed sweet potatoes to a camel or hay to zebra, or get keepers to prod a caged lion for a selfie.
The historic zoo was the first in the region and was once a symbol of Egypt's modernity. But its practices – which experts say are rooted in the 1950s – and its premises are badly in need of an update.
Still, a recent government announcement that its doors will be closed for a year to make improvements has been met with scepticism by the public and animal welfare groups alike.
"My kids love the zoo. We come here on weekends and holidays," says Ahmed Ibrahim, a father of four, sitting on a small rug with his family by the pelican pond.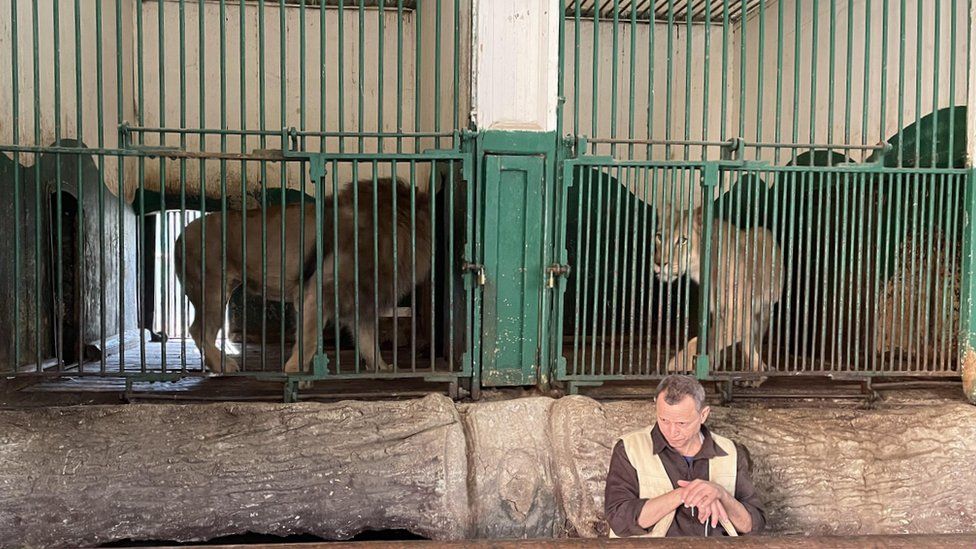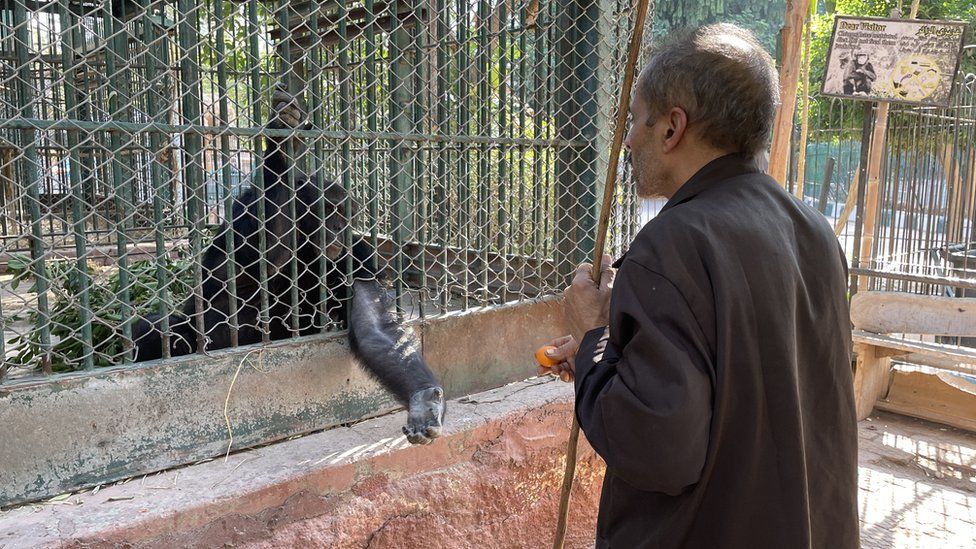 The factory worker, who is paid just under $100 (£82) a month, has little money to spare for leisure activities and fears the zoo will now become unaffordable. Like millions of Egyptians, he has been hit by skyrocketing prices and the latest currency devaluation.
"Right now, the entrance ticket is five [Egyptian] pounds ($0.20; £0.16) and the kids go free. How much will it be after the new development?" Ahmed wonders.
For the renovation, Egypt's ministry of agriculture is handing over responsibility for the 80 acres of zoo and gardens to a military-run company and a United Arab Emirates-based consultancy.
In return, they will get the right to profits made over the next 25-years.
The Egyptian President, Abdul Fattah al-Sisi, says the project will "develop the zoo to be similar to its world-class peers".
He has previously complained about the site, saying it represents "the extent of negligence and shortcomings" in the country.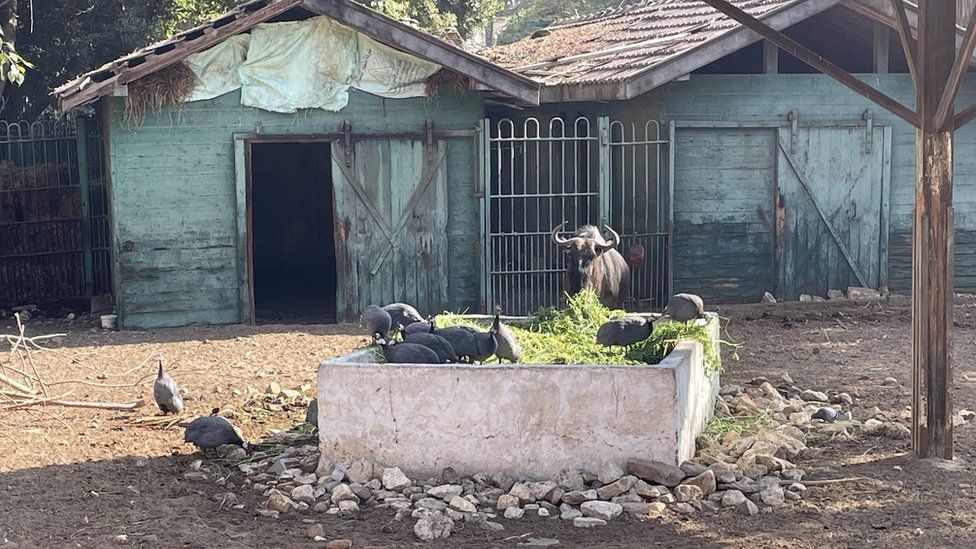 Poor conditions – including elephants tethered on short chains, a giraffe so depressed it killed itself, and monkeys being provoked by children – have drawn negative attention in recent years. The zoo has long lost its membership of the World Association of Zoos and Aquariums (Waza).
Today, keepers still lack training and are low paid. Many hold back food for animals until visitors pay for it and will harass caged creatures to make them roar or perform tricks in exchange for tips.
One of the many reforms promised is to replace the Victorian-style, cell-like cages for lions and bears with open-range spaces.
However, animal rights advocates are worried. They complain that the plans for the zoo lack transparency and do not prioritise the welfare of the animals kept there, which include some endangered species.
"The zoo is too small to build open-range spaces," says veteran activist Dina Zulfikar. "Officials talk about the zoo as an entertainment centre rather than a zoological garden. The real goals of modern zoos are completely overlooked."
Ms Zulfikar has previously successfully campaigned for improvements at the zoo, such as fans and a cooling system for the bear exhibit.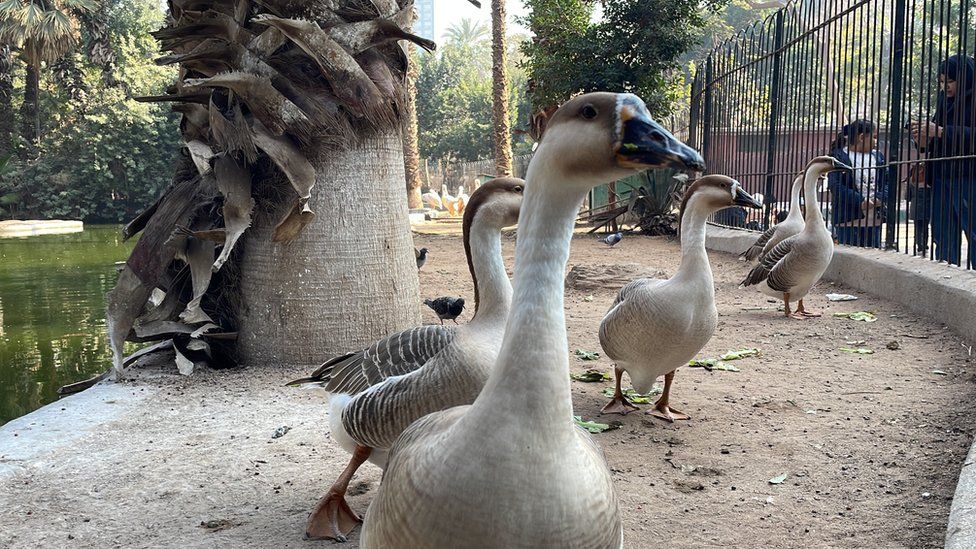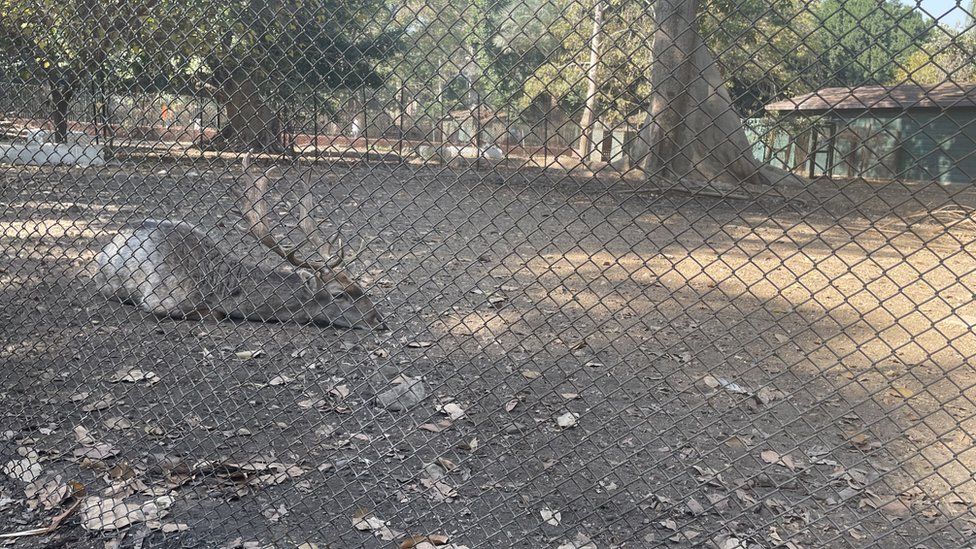 Now it is not clear how many animals will be kept or even how they will be transferred to new enclosures.
"Starting construction on site while the animals are still in cages is some sort of terrorism for around 3,000 animals kept at the zoo," says Ms Zulfikar. She believes they should be moved to a new location with more spacious enclosures.
Giza Zoo was first opened in 1891 by then ruler of Egypt, Ismail Pasha, who once said he strove to make his country part of Europe, as well as Africa.
It had exotic plants and rare animals as well as prized architectural features, such as a mini suspension bridge by Gustave Eiffel, designed a decade before the construction of his famous Eiffel Tower.
Now it is one of the few green areas of greater Cairo, but it is also valuable real estate in an expensive neighbourhood, opposite a luxury hotel and shopping mall and close to the west bank of the Nile.
There have long been rumours that Egypt's cash-strapped government wanted to sell the zoo to foreign investors, particularly from the UAE.
In the past year, Gulf buyers, including sovereign wealth funds, have taken over many Egyptian state-owned assets in deals worth billions of US dollars. But the government denied these rumours as "baseless".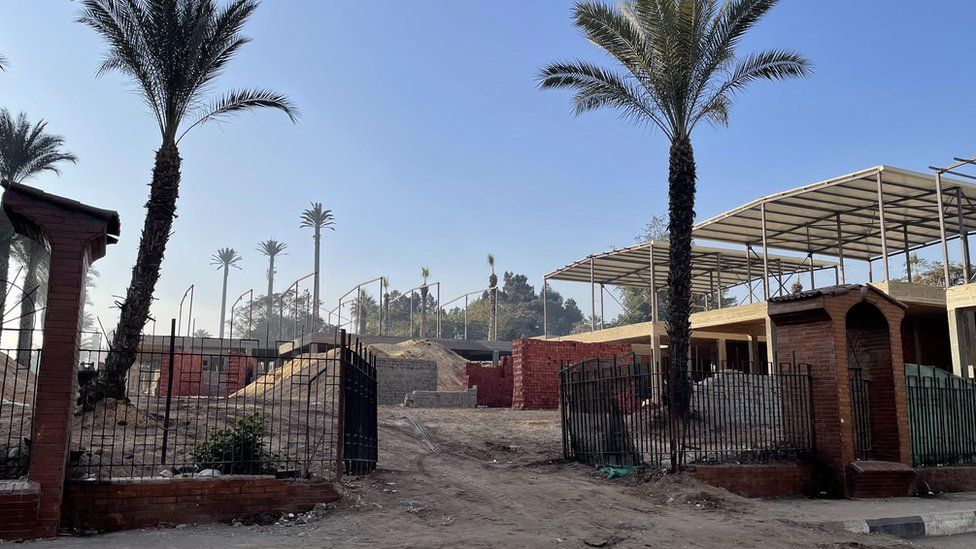 A number of recent redevelopments have also led to the levelling of green spaces and trees being uprooted in favour of building cafes and restaurants. That has led some to question whether the environment will be protected with the modernisation of the zoo.
Egypt's government has responded angrily to such criticism in the media, with officials insisting that in this case "not a single tree will be cut down".
During Egyptian holidays, Giza Zoo has often been seen teeming with so many people that they can easily outnumber the animals by 10 times.
But on a recent day, the well-trodden paths through the zoo were already eerily quiet, with some areas already closed off to visitors.
A despondent zookeeper – who did not give his name but said he had worked at the site for 18 years – told the BBC it was not clear whether he and his colleagues would keep their jobs.
"The animals are my friends," he said. "I will be so sad to not work with them again if they decide to lay the staff off."
For generations of Egyptians, Giza Zoo has been seen as a place of wonders. But increasingly it has conjured up horrors too, becoming a prominent symbol of faded glory.
While many have longed for an expensive modernisation, the fear is that the new plans will overlook poorer Egyptians and the huge variety of animals – from big cats to desert rats – in desperate need of better care.