Chioma Nnadi named new head of editorial content at British Vogue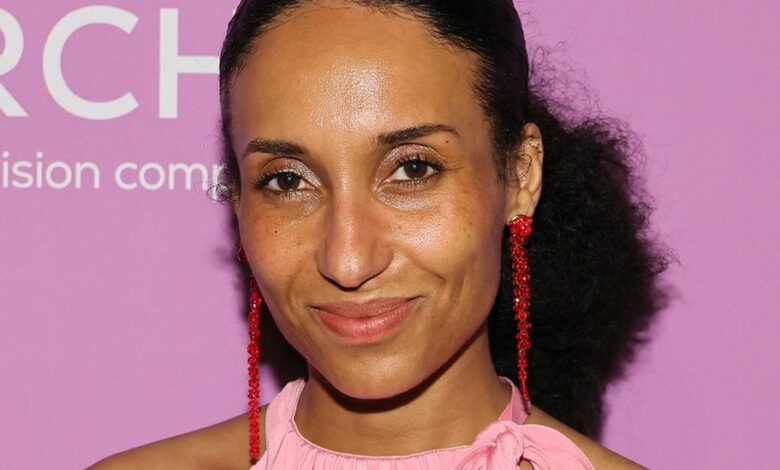 Fashion journalist and podcaster Chioma Nnadi has been named as the new head of editorial content at British Vogue.
She will become the first black female head of the industry-leading fashion title, which also has outlets in the US, France and Italy.
The Londoner said she was "beyond excited and honoured" to be taking over from editor-in-chief Edward Enninful.
As editor of New York-based Vogue.com, she recently led its online coverage of major events like the Met Gala.
Nnadi, whose recent cover stories have featured stars such as Rihanna, Cara Delevingne and Erykah Badu, has spent 13 years as a writer and news director for Vogue, and also co-hosts the publication's podcast, The Run-Through.
"As someone who was born and raised in London, the energy of the city – its boundary-pushing style and creative scene – has shaped the way I look at the world," Nnadi said in a statement on Monday, in the middle of London Fashion Week.
"Now, more than ever, it feels like a moment to look beyond borders while also celebrating the broad scope of what it means to be British," she added of her return to her hometown.
"I'm looking forward to engaging a loyal and inspired digital community that is energised by our access, point of view, and storytelling."
Anna Wintour, Vogue's chief content officer and global editorial director, who helped to provide the inspiration for Meryl Streep's character in the film The Devil Wears Prada, said Nnadi was "beloved among her colleagues".
She added Nnadi is "an editor and writer with an impeccable reputation – both here and in the fashion industry at large".
"I'm so grateful to Edward Enninful for everything he's accomplished at British Vogue, and we're all looking forward to a productive and creative relationship with him in his new role," she continued.
In June, Enninful announced he would be stepping down from his role after six years of breaking boundaries at the top fashion magazine.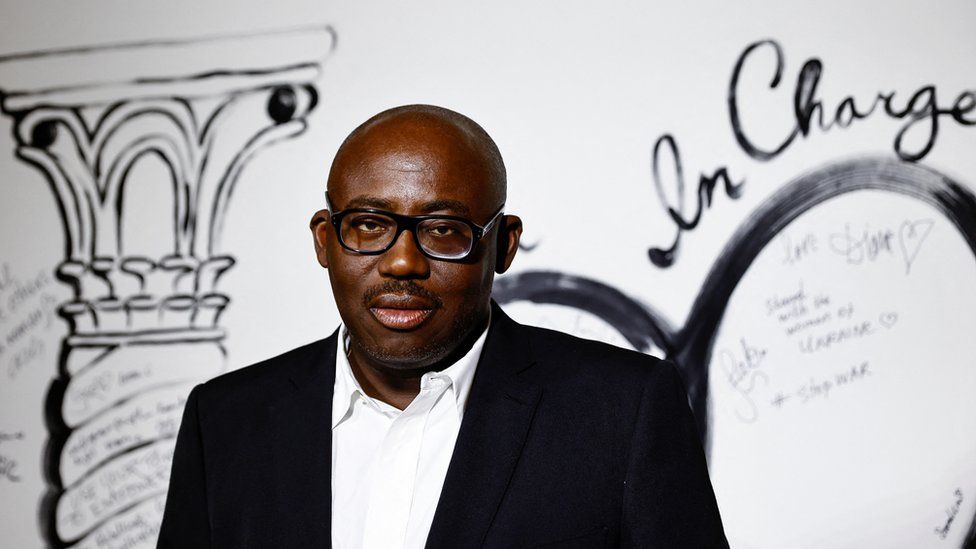 Enninful will remain as an editorial adviser to the UK title but move into a newly-created job next year aimed at growing the brand globally. His new portfolio as Vogue's global creative and cultural adviser will also allow him to take on external projects.
He said he was "thrilled" at the news of the appointment of his successor, calling Nnadi "a brilliant and unique talent with real vision, who will take the publication to ever greater heights".
Nnadi began her career on the features desk of the Evening Standard Magazine, before moving to New York to write for independent style magazine Trace.
She then went on to cover fashion and its links to music for Fader before joining Vogue in 2010.
Her new job will commence from 9 October.