Can Yaman angers fans after his grandfather's funeral (pictures)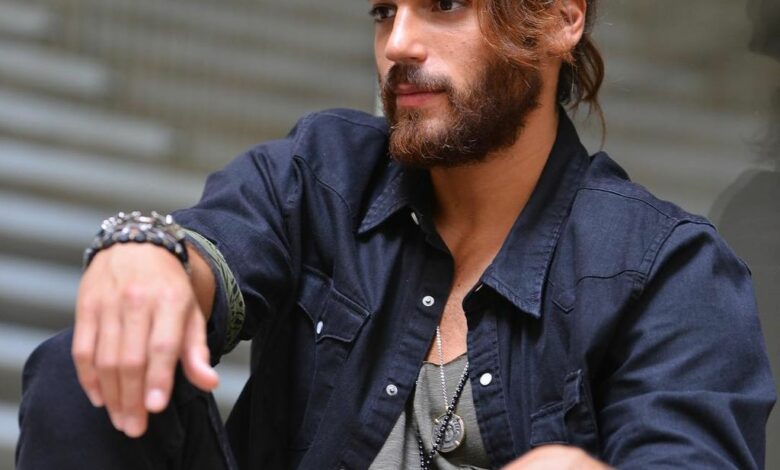 Can Yaman is having a difficult time after losing his beloved grandfather.
Turkish actor Can Yaman has been forced to take a short trip and travel from Italy back to his home country Turkey after his grandfather, Reşat Yaman, passed away.
The star of Viola come il mare took part in grandfather's funeral which was held at Suadiye Mosque in Istanbul.
Reşat Yaman, who is also the father of football player and coach Fuat Yaman, was a member of the Beşiktaş Divan Board.
Can Yaman angers fans
During his short stay in Turkey, Can Yaman has been spending quality time with the two people he loves the most in the world, his mother and father.
The handsome star was so excited to meet his parents, and he made sure to share these moments with his 10.4 million followers on Instagram.
Standing next to his mother Güldem Yaman and father Güven Yaman, the small family took a selfie while they were beaming from ear to ear, a behavior that sparked anger among the actor's fans.
Can captioned the picture: "It's so precious to keep finding a smiling family regardless of anything."
Followers immediately took to social media to criticize the actor. They wrote things like: "His grandpa just died and they're taking pictures and smiling as if nothing has happened", and "his grandfather just died and he posted a picture before mourning has ended.. Bravo Can Yaman!"
The attack on the Turkish artist took another level when his mother Güldem Yaman shared another picture on Instagram with her son Can and her mother, also smiling from ear to ear.
On the other hand, a large number of people defended the Turkish artist, pointing out that it was possible that his grandfather had suffered before his death, considering that it a good thing that that the Yamans are overcoming the death of Reşat Yaman.
Can Yaman currently resides in Italy. He's been busy filming season 2 of Viola come il mare (translated to: Purple like the sea), after season one was a smashing hit.