Big oil, heavy industry gather in UAE to discuss emission curbs ahead of COP28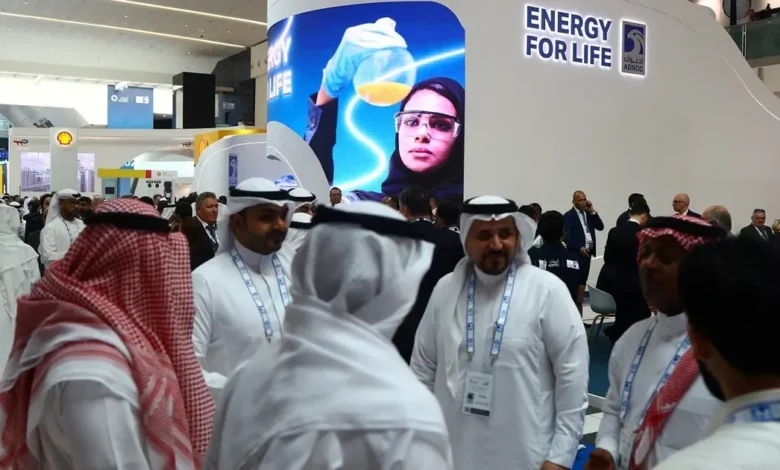 Major oil and gas company chiefs held discussions with heavy industry bosses on Sunday in the UAE in an effort to agree a firm commitment to reduce carbon emissions ahead of a United Nations climate summit next month.
The COP28 summit is scheduled to take place in Dubai between November 30 and December 12.
It is seen as a crucial opportunity for governments to accelerate action to limit global warming with reports so far showing countries are off track to meet promises to limit the rise in global temperatures to 1.5 degrees Celsius.
"What we have done today is something quite unprecedented in the COP process, to bring together both the demand and supply
side in terms of emissions," Adnan Amin, COP 28 chief executive officer, told Reuters.
Amin said the aim was to get major industry players to make decarbonization commitments that would help limit global warming.
"We are hoping to reach this agreement before COP28 and then to align on how best this will be positioned at the COP."
Part of the conversation
The gathering brought together CEOs from more than 50 companies from the oil and gas sector — the supply side — and the aluminium, steel, and cement industries — the energy demand side.
The meeting, convened by COP28 president Sultan al-Jaber, was attended by US Climate Envoy John Kerry and tackled issues such as commercializing hydrogen, scaling up carbon capture technologies, methane elimination and increasing renewable energy, a statement by COP28 said.
The UAE's president of the conference, Jaber, has said the oil and gas industry needs to be part of the conversation on climate change. He has urged the energy industry to achieve net-zero emissions by or before 2050 and to accelerate an industry-wide commitment to reach near-zero methane emissions by 2030.
The inclusion of oil and gas representatives is a far cry from the 2021 UN climate change summit in Scotland, where energy companies complained they were shut out of the event.
Ahead of COP28, countries remain divided between those demanding a deal to phase out planet-warming fossil fuels and nations insisting on preserving a role for coal, oil and natural gas.
"If the oil and gas industry signs up to decarbonization agreements and methane abatement that is a huge contribution to the debate," Amin said.
"It will be the first COP that we can measure the carbon that we are taking off the table."