US marshalling 'material action' to stem SVB fallout: Report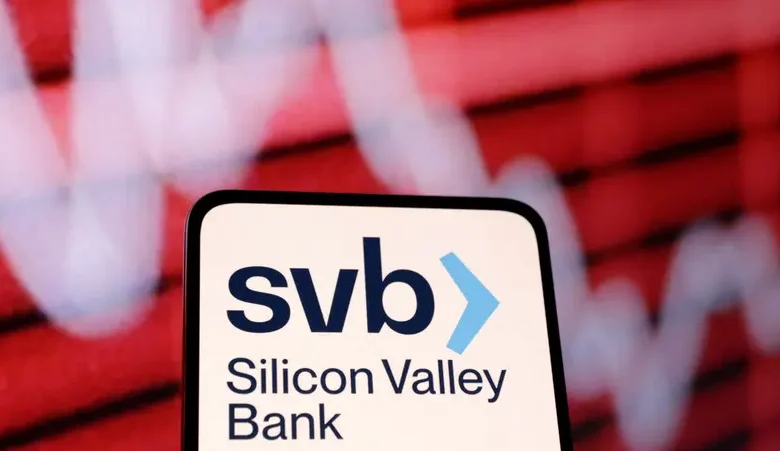 US authorities were preparing "material action" on Sunday to shore up deposits in Silicon Valley Bank (SVB) and try to stem any broader financial fallout from the sudden collapse of the tech startup-focused lender, sources familiar with the matter told Reuters.
Biden administration officials worked through the weekend to assess the impact of SVB Financial Group's Friday failure, with a particular eye on the venture capital sector and regional banks, the sources said.
Details of an announcement expected on Sunday were not immediately available, but one of the sources said the Federal Reserve could take action similar to what it did to keep banks operating during the COVID-19 pandemic.
"This will be a material action, not just words," one said.
US authorities are considering safeguarding all uninsured deposits at SVB, weighing an intervention to prevent what they fear would be panic in the country's financial system, the Washington Post reported, citing three people with knowledge of the matter.
Officials at the Treasury Department, Federal Reserve and Federal Deposit Insurance Corporation discussed the idea this weekend, the report said.
CNBC reported that the Fed and the FDIC are discussing two different facilities to manage the fallout from the closure of SVB if no buyer materializes.
SVB's collapse has also sent reverberations around the world, with the British government racing to limit any fallout stemming from the bank's UK subsidiary and worries in countries like Israel and India where tech firms have relied on the bank.
Earlier, US Treasury Secretary Janet Yellen said she was working with banking regulators to respond after SVB became the largest bank to fail since the 2008 financial crisis.
As fears deepened of a broader fallout across the US regional banking sector and beyond, Yellen said she was working to protect depositors, but ruled out a bailout.
"We want to make sure that the troubles that exist at one bank don't create contagion to others that are sound," Yellen told CBS's "Face the Nation."
"During the financial crisis, there were investors and owners of systemic large banks that were bailed out … and the reforms that have been put in place means we are not going to do that again," Yellen added.
In March 2020 when the coronavirus pandemic and lockdowns triggered financial panic, the Federal Reserve announced a series of measures to keep credit flowing by lowering borrowing costs and lengthening the terms of its direct loans.
By the end of that month, use of the Fed's discount window facility shot up to more than $50 billion.
Through the middle of last week, before SVB's collapse, there had been no indications of usage picking up, with Fed data showing weekly outstanding balances of $4 billion to $5 billion since the start of the year.
Finding a buyer
Although the Federal Deposit Insurance Corporation (FDIC) protects deposits of up to $250,000, there are worries about SVB deposits above that level, one source said, adding that many smaller businesses were at risk of being unable to pay staff.
US officials are also keeping close watch amid increased withdrawals from other regional banks.
The FDIC, which was appointed SVB's receiver, was trying to find another bank willing to merge with it, people familiar with the matter said on Friday.
But with $209 billion in assets, Santa Clara, California-based SVB was the 16th largest US bank, and some industry executives said such a deal would likely require regulators to give special guarantees and make other allowances.
US House of Representatives Speaker Kevin McCarthy told Fox News' Sunday Morning Futures program that President Joe Biden's administration and the Federal Reserve were working to come up with announcement before markets open on Monday.
The Fed and FDIC did not respond to requests for comment.
Community banks
Some analysts and prominent investors warned that without a resolution by Monday, other banks could come under pressure.
The FDIC kicked off an auction process late on Saturday, Bloomberg reported, citing people familiar with the matter, with final bids due by Sunday afternoon.
The report added that the FDIC was rushing to sell SVB assets and make a portion of its uninsured deposits available as soon as Monday.
Shockwaves from SVB's collapse were evident in the S&P 500 regional banks index which dropped 4.3 percent on Friday to end the week down 18 percent, its worst week since 2009.
Signature Bank dropped about 23 percent, while San Francisco-based First Republic Bank fell 15 percent. Western Alliance Bancorp dropped 21 percent and PacWest Bancorp slid 38 percent. Charles Schwab fell more than 11 percent.
Signature Bank, First Republic Bank, PacWest Bank and Charles Schwab did not immediately respond to requests for comment. Western Alliance Bank declined to comment.
Some banks could look to preemptively raise capital to fortify their balance sheets or try to strike deals of their own, industry executives said.
When IndyMac and Washington Mutual collapsed in 2008, the FDIC found other firms to take on the assets and keep deposits intact. If no buyer is found for SVB, uninsured depositors will probably be left with a portion of whatever funds the FDIC can raise selling off the bank's assets.
Global dominoes
In Britain, where SVB has a local subsidiary, finance minister Jeremy Hunt said on Sunday he was working with Prime Minister Rishi Sunak and the Bank of England to "avoid or minimize damage" resulting from the chaos.
"We will bring forward very soon plans to make sure people are able to meet their cash flow requirements to pay their staff," Hunt told Sky News.
More than 250 British tech firm executives signed a letter calling for state intervention, a copy seen by Reuters shows.
Advisory firm Rothschild & Co is exploring options for Silicon Valley Bank UK Limited, two people familiar with the talks told Reuters on Saturday. The BoE has said it is seeking a court order to place the UK arm into an insolvency procedure.
In Israel, shares on the Tel Aviv Stock Exchange slid more than 4 percent on Sunday, led by financial firms. Israel's tech sector is the country's main growth engine, and its relationship with the Silicon Valley region is strong. Many Israeli startups had accounts at SVB, although the amounts are not fully known.
In India, the state minister for technology said on Sunday he will meet with start-ups this week to assess the impact from the lender's collapse.