Biden admin. should have informed Congress earlier about Syria attack: Pentagon chief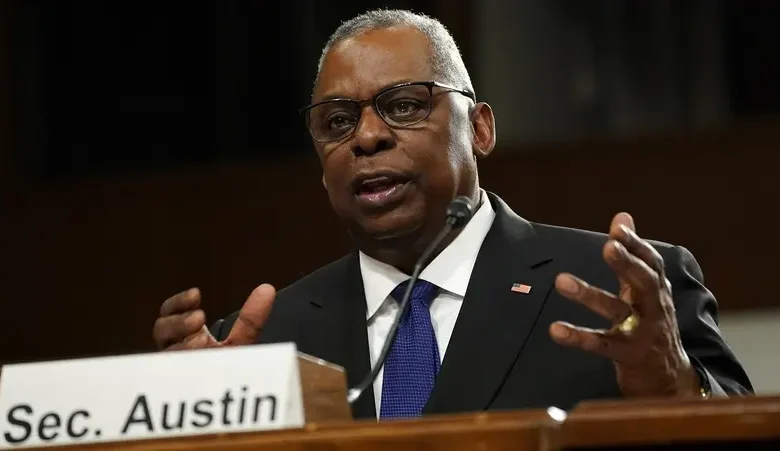 A senior US cabinet official admitted Tuesday that the Biden administration should have notified lawmakers earlier than it did about a deadly drone attack on American forces in Syria last week.
"We should have notified you earlier," Secretary of Defense Lloyd Austin told a Senate Armed Services Committee hearing on Capitol Hill.
Austin vowed to "improve our performance" after Republican lawmakers grilled him over an almost 13-hour delay between the time of the attack and when US lawmakers were notified.
A series of tit-for-tat exchanges occurred between Iran-backed militias and US forces last Thursday following the initial drone strike, which killed an American contractor and wounded six other Americans.
While the administration knew about the attack, US Central Command (CENTCOM) chief Gen. Erik Kurilla was testifying in front of the House Armed Services Committee. No mention was made of the attack or the ensuing retaliatory attack, which the US president ordered. In a room next door, senators discussed repealing a 2002 war powers act, Authorization for Use of Military Force (AUMF). Repealing the AUMF has been put up in a bipartisan effort by Senators Tim Kaine and Todd Young, questioning the president's authority to bypass Congress and send troops into combat.
But there has been some pushback on repealing the law with Republicans, so far, failing to get amendments passed.
The Constitution states that US Congress has the right to declare war, not the president.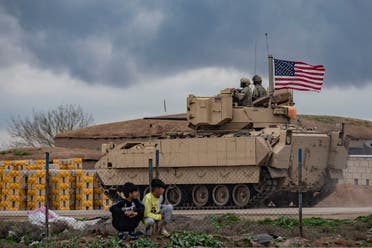 Austin, the Pentagon chief, rejected the notion that was any connection between when lawmakers were notified about last week's attack and "your vote" on AUMF amendments.
Defending the administration's efforts, National Security Council (NSC) Spokeswoman Adrienne Watson said in a statement, "All on the same day: we got hit, we planned and executed our response, and we notified Congress."
Iran undeterred
The Biden administration has come under increased scrutiny since the attacks last week. Al Arabiya English was the first to report that the US had only responded to three of 83 Iran-backed attacks on US troops since January 2021.
Following the retaliatory US strike on facilities used by Iran's Quds Force in Syria, another barrage of rockets and drones targeted different US bases in Syria. Washington did not respond to those, Austin told lawmakers on Tuesday.
CENTCOM said three attacks targeted US and Coalition forces in Syria on the evening March 24th and March 25th. A main Syrian war monitoring group said US strikes killed at least 19 fighters.
President Joe Biden ordered the US military to hold off on a second round of attacks against the Iran-backed militias late Friday, the Wall Street Journal cited a senior US official as saying.
Asked about this, an NSC official told Al Arabiya English that Biden had taken a deliberate approach using a variety of tools to reduce risk to US personnel and make clear that Washington would hold anyone who attacks Americans responsible. "The President will not hesitate to take action to protect US personnel and interests overseas," the NSC spokesperson said.