African Union Summit expels Israeli diplomat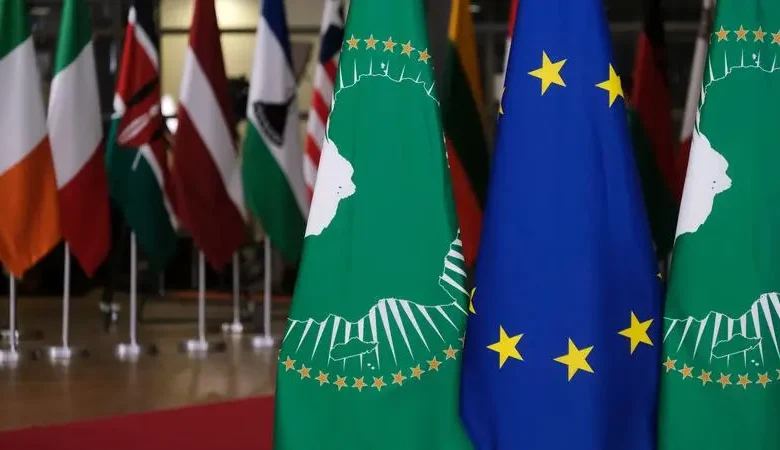 The African Union Summit expelled an Israeli diplomat from its meetings in the Ethiopian capital Addis Ababa, coinciding with the escalation of the dispute over Israel's accreditation to the union.
The Deputy Director for African Affairs, Ambassador Sharon Bar-Li, was expelled from the meeting room of the 36th Ordinary Session of the African Union Summit.
According to the African Union, the Israeli diplomat was taken out from the hall because she was not the Israeli ambassador accredited to Ethiopia, the official who was expected to attend.
Israeli delegation expelled from the African Union summit in Addis Ababa, Ethiopia. pic.twitter.com/q7qGSPX3gE

— The Cradle (@TheCradleMedia) February 18, 2023
In turn, Israel confirmed that Bar-Li was placed as an accredited observer, and received badges to attend the meeting.
The Israeli Ministry of Foreign Affairs said that the country seriously considers the expulsion of the Deputy Director of African Affairs, indicating that it holds South Africa and Algeria responsible for this incident.
The devlopment comes at a time when Israel is waiting to obtain the title of an observer in the Union, as the Union has not yet responded to the request.
In 2021, Moussa Faki, Chairman of the African Union Commission, agreed unilaterally, and without consulting the member states of the Union, to accredit Israel as an observer, which is said to have sparked a dispute within the organization.
Last year, the African Union decided to suspend Israel's membership decision, and a committee was formed, headed by Algeria and South Africa, to decide whether or not to grant Israel accreditation as an observer.
The ruling party in South Africa has historically been a strong supporter of the Palestinian cause, and the union's agreement to grant Israel observer status may conflict with its supportive positions for the Palestinians.
Israel considers that the attempt to abolish its 'observer' status has no basis in the organization's laws.
When Israeli diplomat was expelled, Palestinian Prime Minister Mohammad Shtayyeh delivered a speech from the podium of the opening session of the summit.
He stressed that inviting Palestine to attend the summit is a message of solidarity with the "inalienable Palestinian rights."