Zelenskyy posts video of soldiers saying they recaptured Staromaiorske in the east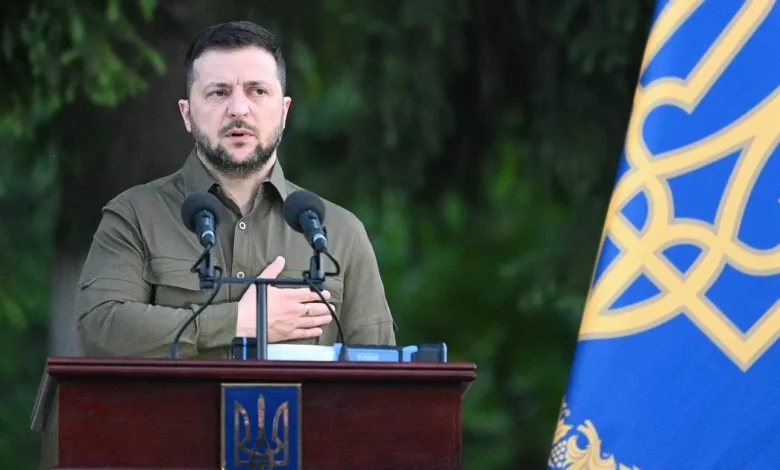 Ukrainian soldiers have recaptured the southeastern village of Staromaiorske from Russian forces in Donetsk region, a video published by President Volodymyr Zelenskyy showed on Thursday.
"The 35th brigade and the 'Ariy' territorial defense unit have fulfilled their task and liberated the village of Staromaiorske. Glory to Ukraine!" said a soldier in a video that Reuters was unable to immediately geolocate.
The village lies to the south of a cluster of small settlements that Ukraine recaptured during a counteroffensive it began early in June against Russian forces who hold parts of southern and eastern Ukraine.
"Our defenders are now continuing to clear the settlement," said Ukrainian Deputy Defense Minister Hanna Maliar declaring Staromaiorske liberated.
Oleksandr Kovalenko, a Ukrainian military analyst, said Ukrainian troops now needed to reach another village, Staromlynivka, less than 5kms away.
"It really serves as a stronghold for the Russian occupiers, the peak of the second defensive line in this location," he said in an interview with the RBC UA media outlet.
"The process is therefore entirely logical – first, take Staromayorske, stabilize the flanks, and advance to the second line, where the main striking groups will be engaged to break through," he said.
Russian troops are heavily entrenched in the strategically important south where they have prepared a sprawling network of trenches, minefields, anti-tank ditches and lines of "dragon's teeth" barricades.
Russian President Vladimir Putin said on Thursday that Ukrainian attacks in the south had intensified.
Zelenskyy has acknowledged progress in the counteroffensive has been slower than desired, but last night touted "very good results" from the front, without providing details.