Zelenskyy mocks Russian forces fighting for 'credit' over Soledar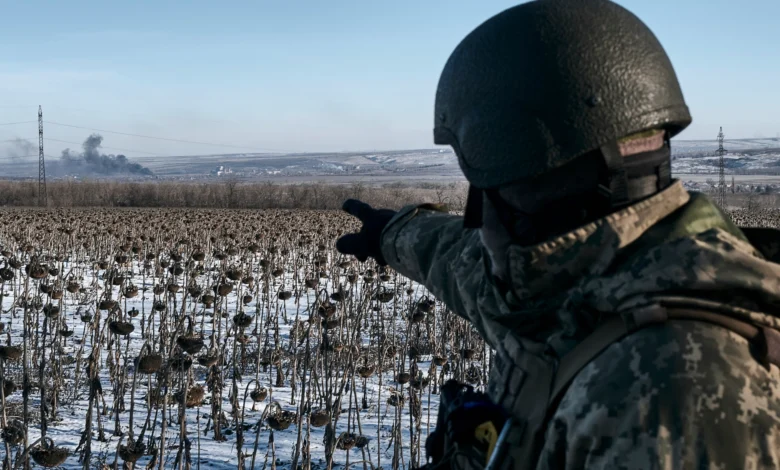 Ukrainian President Volodymyr Zelenskyy has mocked infighting between the Russian defence ministry and the Wagner mercenary group over who should take credit for efforts to seize the town of Soledar, saying it showed "a clear sign of failure for the enemy".
In a late-night video address on Friday, Zelenskyy said the battles for Soledar and other eastern towns and cities in Ukraine were continuing despite competing claims by Wagner and the Russian government that it was their forces who had taken control of the salt-mining town.
The fall of Soledar would mark Russia's first significant battlefield gain after months of military retreats and setbacks against Ukrainian forces, though military analysts and the United States have downplayed the strategic significance of the town, which has seen some of the bloodiest fighting in the war so far.
"The tough battle for the Donetsk region continues. The battle for Bakhmut and Soledar, for Kreminna, for other towns and villages in the east of our country continues," Zelenskyy said in his address.
"Although the enemy has concentrated its greatest forces in this direction, our troops – the Armed Forces of Ukraine, all defence and security forces – are defending the state," he said.
Zelenskyy then addressed the tussle between the Russian defence ministry and Wagner mercenaries.