Yalı Çapkını ratings are on fire!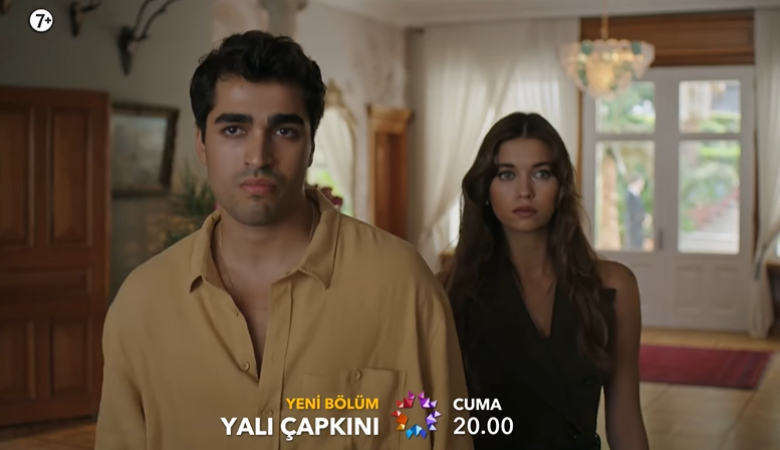 Star TV's second season of Yalı Çapkını started airing on Sept. 15, 2023, and has once again come on top of the ratings in Turkey! 
The second season aired with a heated start in episode 37 as Ferit (Mert Ramazan Demir) and Seyran (Afra Saraçoğlu) get ready to tie the knot for their upcoming wedding.
Yalı Çapkını already proved its local and global success with its newest episode which also aired on YouTube accumulating around 10 million views and counting. Its popularity goes hand in hand with its well-known and loved cast of Turkish actors including Mert Ramazan Demir, Afra Saraçoğlu, Çetin Tekindor, Şerif Sezer, and more.
The series came on top in all three categories with a total score of 9,31
Yalı Çapkını's staff took to their official Instagram account to thank all their viewers for getting the series to the top by saying:
"Thanks to all our viewers who made us #1 in all three categories! ❤️" 
Seyran (Afra Saraçoğlu) looked absolutely stunning in her wedding dress with the charming Ferit (Mert Ramazan Demir) complementing her with both looking like the perfect couple for each other.
Yalı Çapkını/ Star TV/ Instagram 
Yalı Çapkını is written by Mehmet Barış Günger, directed by Burcu Alptekin, and produced by OGM Pictures. The first episode was broadcast on Star TV on Sept. 23, 2022.
Fans are excited to see what episode 38 will have to offer and things are looking heated between Ferit and Kaya!
Watch the trailer of episode 38 below which will air on Sept. 22, 2023.
Here are some of the viewer's Instagram comments on the new episode: 
"The first episode was very good. For the first time, Kazim became a father and defended his daughters. Afra was so amazing" 
"Mert, we missed you a lot, you are a legend 🧿🧿… Every scene of yours with Afrayla was magnificent🍾🥂. Here we come. 👏👏👏👏👏"
"We thank you very much for showing us that not everything is a dream."