US 'pleased to see' that talks between Armenia and Azerbaijan persist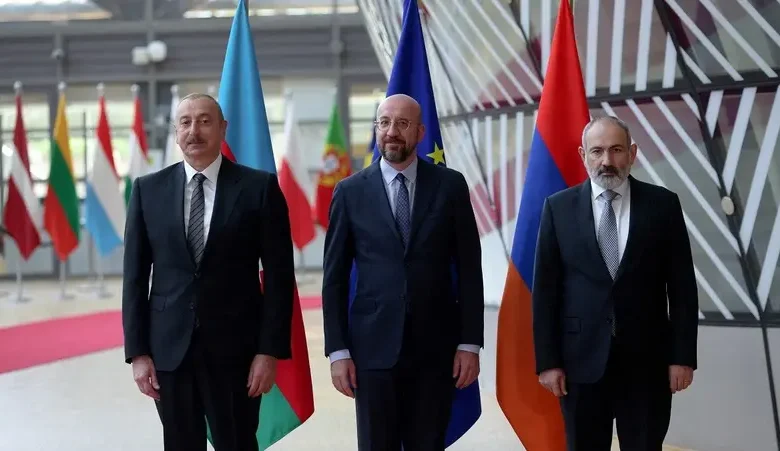 The United States said on Tuesday it was pleased to see that talks between Armenia and Azerbaijan continue as they seek to resolve a decades-long dispute over the territory of Nagorno-Karabakh.
"The United States stands ready to support the efforts of both parties to conclude a durable and dignified peace agreement," the State Department said in a statement.
The former Soviet states have fought two wars over the region, recognized as part of Azerbaijan but populated mainly by ethnic Armenians. Azerbaijan in 2020 recaptured chunks of territory lost in a conflict as Soviet rule collapsed in the early 1990s.
On Wednesday, the leaders of the two countries are due to meet at an European Union development meeting in Moldova to be attended by leaders from more than 40 states as well as European institutions.
"We hope that will be a productive step to resolving these issues at the negotiating table and not through violence," the State Department said on Tuesday.
Peace talks had appeared to be making progress in recent weeks, with Armenian Prime Minister Nikol Pashinyan acknowledging Azerbaijan's control over Karabakh.
But Armenia accused Azerbaijan on Monday of threatening to resort to force after Azeri President Ilham Aliyev demanded the dissolution of Karabakh's "separatist" local government.
The State Department warned against escalations. "Aggressive rhetoric can only perpetuate the violence of the past; constructive dialogue—both public and private—can create peace, opportunity, and hope," it said.
Tension had been rising despite the peace talks over Azerbaijan's setting up of a checkpoint last month to the Lachin corridor – the only route linking Armenia with the territory. Border clashes are frequent.
The two leaders met last week in Moscow, where Russian President Vladimir Putin said he believed the two sides were making progress towards clinching a long-term peace deal.