Ukrainian forces make territorial gains on flanks of embattled Bakhmut: Official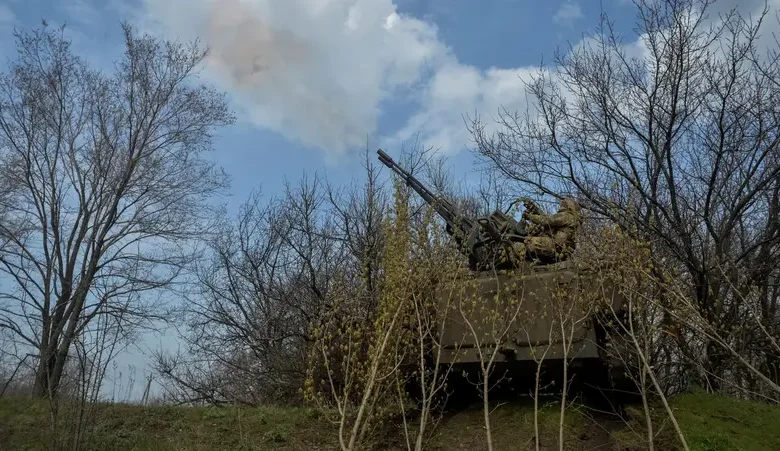 Ukraine's military said on Thursday it had made new territorial gains in heavy fighting around the eastern city of Bakhmut, despite being outgunned and outnumbered by Russian forces.
In the past week, Kyiv has said it has stepped up pressure on Moscow's troops to the north and south of Bakhmut. Russian mercenary forces say they have moved forward inside the city, where Kyiv has acknowledged they have made small advances.
"Despite the fact that our units do not have an advantage in equipment… and personnel, they have continued to advance on the (Russian) flanks, and covered a distance of 150 to 1,700 meters (165 to 1,850 yards)," military spokesperson Serhiy Cherevatyi said in televised comments.
He did not specify over what period the gains had been made. Reuters was unable to verify the battlefield situation.
Moscow sees Bakhmut, a city of about 70,000 before Russia's full-scale invasion nearly 15 months ago, as a stepping stone toward capturing the rest of the eastern Donbas region.
Ukrainian officials have signaled that the advances around Bakhmut are not part of a broader counteroffensive planned by Kyiv to push back the Russian forces.