Ukraine targets Russian fuel sites ahead of counteroffensive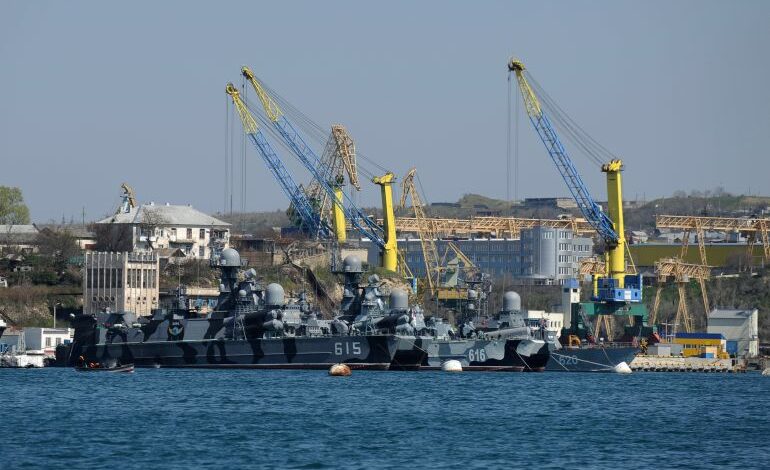 Drones, missiles and cross-border artillery took centre stage during the 62nd week of Russia's war in Ukraine, as the 63rd began with a dramatic allegation from Russia – that Ukraine made an attempt on President Vladimir Putin's life.
Ukraine may have targeted Russian fuel depots – a possible preamble to its expected counteroffensive. Russia, meanwhile, sharply intensified strikes against Ukrainian civilians, claiming dozens of lives.Ukraine was likely responsible for explosions in Kozacha Bay, near Sevastopol on the Crimean Peninsula, where the Russian Black Sea Fleet has a base, on April 29.
Footage showed a massive black mushroom cloud rising from a fuel tank park. Ukrainian military intelligence spokesman Andriy Yusov said 10 tanks containing 40,000 tonnes of refined oil products had been destroyed.
Mikhail Razvozhayev, the Russia-installed governor of occupied Crimea, confirmed that a Ukrainian drone had struck an oil tank, sparking a fire more than 1,000 square metres (10,764 square feet) in size.
A Russian military blogger said two drones had destroyed four fuel tanks. Another Russian blogger said 10 Mugin-5 UAVs had been launched against the fuel tanks from Shkilnyy airfield in Odesa, and some were shot down.Russia also blamed Ukraine for a fire at the Ilsky oil refinery near the Black Sea port of Novorossiysk on May 4. Ukraine did not claim responsibility for the strike.
Both fuel facilities were struck within a day of Russian air attacks on Ukrainian civilians.