UK shoppers cut back spending as inflation worsens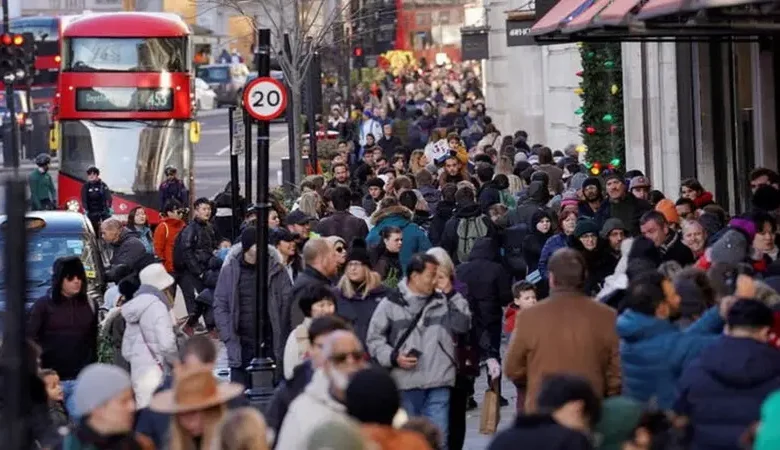 Inflation-pinched British shoppers unexpectedly cut their spending in December, official data showed on Friday, dashing hopes for a Christmas shopping boost for the country's flagging retail sector.
Retail sales volumes fell by 1 percent in December from November, the Office for National Statistics said.
A Reuters poll of economists had pointed to a 0.5 percent monthly rise in sales in the key Christmas month.
"Retail sales dropped again in December with feedback suggesting consumers cut back on their Christmas shopping due to affordability concerns," Heather Bovill, the ONS's deputy director for surveys and economic indicators, said.
Sales had risen in November as shoppers stocked up early for Christmas, but food sales fell back again in December with supermarkets linking the drop to higher food prices and the rising cost of living, she said.
Compared with December 2021, sales were down by 5.8 percent, the biggest fall for that month in records going back to 1997.
In terms of value, spending was down by a month-on-month 1.2 percent from November.
Britain's consumers are a major driver of the economy, and they are expected to be cautious about their spending in 2023 as high inflation continues to erode the value of wages.
A survey published earlier on Friday showed a first drop in three months in consumer confidence in January which fell back close to its lowest level since at least 1974.