UBS seeks dealmaking revival in Middle East with Credit Suisse takeover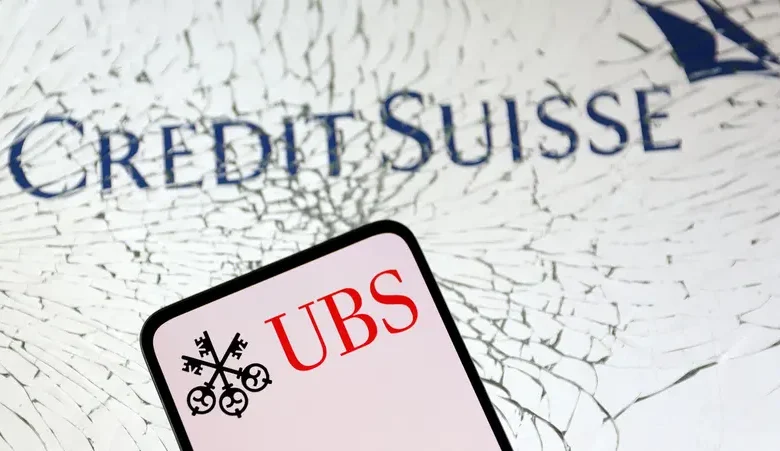 UBS Group AG may use its takeover of Credit Suisse Group AG as an opportunity to rebuild its investment banking business in the Middle East after recently shuttering its regional dealmaking and advisory operations, according to people familiar with the matter.
In what would be a U-turn for the Swiss bank, UBS executives have been exploring ways to revive the bank's deal business in Dubai after it effectively closed its on-the-ground dealmaking operations in 2022, the people said, asking not to be identified because the matter is private.
Senior executives at UBS are keen to take advantage of heightened deal activity in the region and want to leverage the lender's private banking relationships with wealthy royals and family-owned businesses to win deals, the people said. Discussions are in the early stages and it's not clear if they will result in an agreement, the people said.
Credit Suisse has about 40 investment bankers in the United Arab Emirates, Qatar and Saudi Arabia. Representatives for UBS and Credit Suisse declined to comment.
UBS currently covers deals in the Middle East and North Africa region by flying bankers and specialists from jurisdictions such as the US and UK into the region. The Swiss lender still has a local presence through other divisions, including its global trading and wealth units, where it has continued to hire.
UBS wealth boss Iqbal Khan is among senior bankers supporting the plan, the people said. He knows Credit Suisse's business in the Middle East well.
Before moving to UBS in 2019, Khan was the bank's head of international wealth management, with responsibility for markets including the Middle East.
He's also talking with private bankers from Dubai to Doha as he tries to hang onto the stricken firm's top talent, Bloomberg News has reported. In recent years, UBS has poached several wealth managers from Credit Suisse, including a team to cover the United Arab Emirates and Israel.
UBS wants to cherry pick top dealmakers from Credit Suisse's investment bank instead of supporting an ambitious plan to build a new independent firm under the leadership of high-profile dealmaker Michael Klein, Bloomberg News has reported.
The Swiss lender's interest in the Middle East comes after the region has become a key destination of capital globally with its cash-rich sovereign wealth funds deploying money at a record pace. The region has also been a rare bright spot for initial public offerings at a time overall volumes are at a record low across the world. Still, Middle Eastern investors are becoming more cautious of making fresh investments in global banks after emerging as some of the hardest hit in the Credit Suisse crisis.
Before the hastily arranged deal with UBS, Credit Suisse itself had been bolstering its investment banking business in the Middle East and Africa. It hired senior banker Hazem Shawki from Goldman Sachs Group Inc. in 2019 and then Morgan Stanley dealmaker Tara Luthra to expand its operations.