UAE market for on-demand home services to grow by 10 pct until 2026, expert says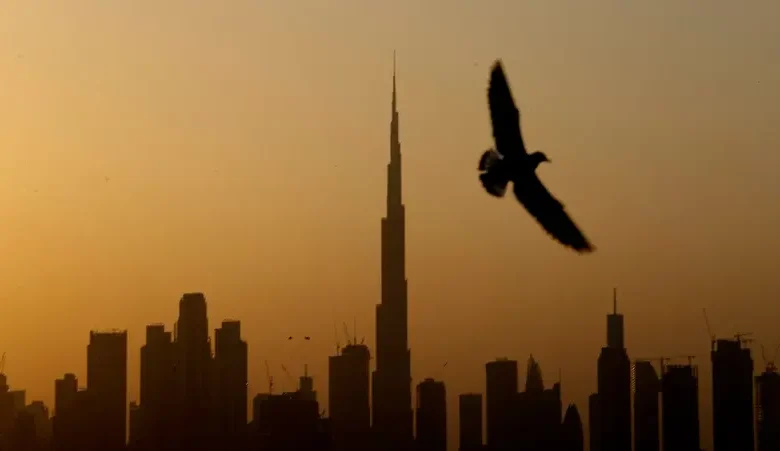 The market for on-demand home services in the United Arab Emirates is on track to grow by 10 percent until 2026, surpassing the global average growth rate projections of 8 percent, the Regional Head of Urban Company said.
The COVID-19 pandemic has led to a significant shift in the way people live and work. As remote working and hybrid models become the norm, Gulf residents are spending more time at home, which has contributed to an increase in on-demand home services.
From cleaning to beauty and wellness, the region's home services industry is seeing rapid growth, driven by the ease of accessibility and consumers' changing behavior.
To understand the home services industry in the UAE, Al Arabiya English spoke to Nitesh Agarwal, Regional Head of Middle East for Urban Company, Asia's largest tech-enabled home services marketplace.
With a remarkably high internet penetration of 99 percent, compared to the global average of 62.5 percent, a whopping 9.26 million people use mobile devices to access the internet. This means that every business needed to adapt to consumers' needs and preferences if they want to engage and retain customers, said Nitesh Agarwal, Regional Head Middle East at Urban Company.
"In the UAE, the online home services industry is still in its nascent stage and is a highly fragmented and competitive ecosystem with various categories like home maintenance, health and wellness, beauty, and repair and installation," Agarwal said.
"In the Middle East, more than half the population is under 25 and this tech-savvy demographic is continuously growing," he added.
"As Gen Z and millennials continue to enter the workforce and gain disposable income — their short attention span has significantly impacted the demand for hassle-free, high-quality and affordable on-demand services."
The global online on-demand home services market was valued at $3.45 billion in 2021 and is expected to reach $6.37 billion by 2029, growing at about 8 percent per year, according to Indian research company Data Bridge Market Research.
Launched in 2018, Urban Company currently offers on-demand at-home services across 15 categories in 60 cities across the Middle East and Asia, with a network of over 40,000 skilled professionals.
The company now offers services in over 50 countries in India; Dubai, Sharjah and Abu Dhabi in the UAE; Jeddah and Riyadh in Saudi Arabia; and Singapore.
"In our 5 years in this market, we have observed that customers in the UAE are quality conscious and loyal to brands that deliver great value and experience. There are 9.9 million internet users, and businesses offering hyper-personalized and localized services will generate more engagement and long-standing relationships," he said.
"The growth of the on-demand home services sector in the UAE is projected at 9.7 percent per annum from 2021 to 2026. At Urban Company, for example, we have noticed that the number of women availing of our beauty services from the comfort of their homes has increased. This is a major shift since brick-and-mortar salons are very prominent in the region."
The on-demand home services market in the UAE and Saudi Arabia is experiencing rapid growth, driven by a combination of factors, including hybrid working and changing consumer behavior.
With an estimated global value of $1.6 trillion by 2024, it is a lucrative and growing industry that is set to continue to play a significant role in the region's economy.