Top Belgian court upholds prisoner exchange treaty with Iran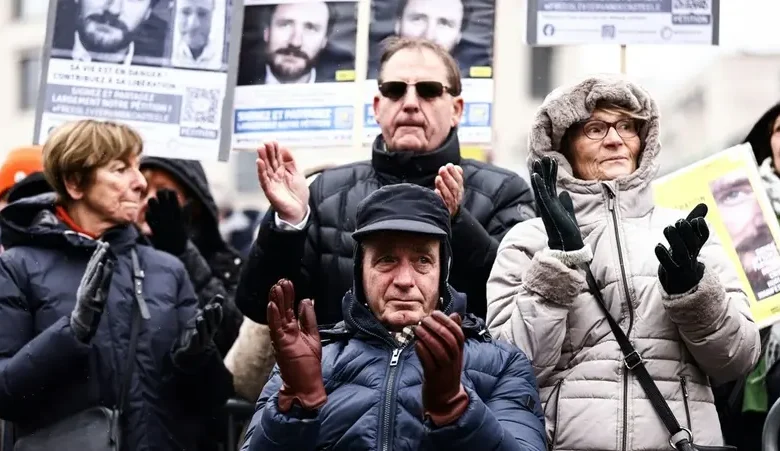 Belgium's Constitutional Court rejected on Friday a request to annul a prisoner exchange treaty with Iran that could lead to a convicted Iranian diplomat being swapped for a jailed Belgian aid worker.
Belgian lawmakers cleared the treaty in July, but it has been held up due to legal challenges from an exiled Iranian opposition group.
"The Court rejects the action for annulment," the constitutional court said in a press release.
On Wednesday, Belgian Prime Minister Alexander De Croo urged Iran's president to "immediately" set free an aid worker held by Tehran in a case denounced as hostage diplomacy, AFP reported.
Iran arrested Olivier Vandecasteele, 42, in February 2022 and sentenced him at the start of this year to more than 12 years behind bars for "espionage" as well as ordering him to be subjected to 74 lashes.