Switzerland's UBS quarterly profit tumbles as cost of old toxic debt mounts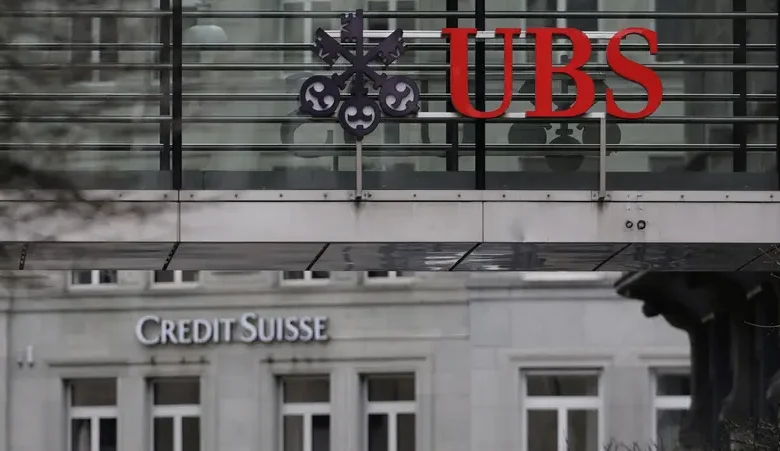 UBS Group has set aside more money to draw a line under its involvement in toxic mortgages, halving its first-quarter profit as it prepares to integrate fallen rival Credit Suisse.
Switzerland's biggest bank also cautioned the economic outlook was uncertain, noting that while turmoil for banking globally had abated, concern about the sector persisted.
"Client activity levels could remain subdued in the second quarter of 2023," it said in a statement, adding, however, that higher interest rates would bolster lending income.
UBS's attempt to make a clean sweep of problems dating back to the global financial crisis underscores its vulnerability as it takes on the Herculean task of absorbing Credit Suisse – one whose long list of challenges includes dealing with a backlash against the deal in Switzerland.
UBS reported a 52 percent slide in quarterly income, having made an additional $665 million in provisions to cover litigation costs related to US residential mortgage-backed securities that played a central role in the global financial crisis.
Net profit attributable to shareholders came in at $1 billion, versus the $1.7 billion average of 15 analyst estimates in a UBS-conducted poll.
But the world's largest wealth manager also reported strong inflows, some $42 billion.
Its flagship wealth management division received $28 billion in net new money, a quarter of which came in the last ten days of March after the announcement that it would be taking over Credit Suisse.
UBS was an issuer and underwriter of US residential mortgage-backed securities in the five years to 2007, according to its annual report last year.
In November 2018, US authorities commenced legal action against the Swiss bank, seeking penalties for its involvement in scores of such deals. UBS subsequently lost a court case on the matter.
"We are in advanced discussions with the US Department of Justice, and I am pleased that we are making progress toward resolving the legacy matter which dates back 15 years," said Chief Executive Sergio Ermotti, who has newly rejoined the bank to steer the takeover.
Investment bank revenue fell 19 percent year-on-year, in line with expectations, and profit before tax for the division slumped 49 percent.
UBS said it expects the takeover of Credit Suisse to close in the second-quarter.
Scandal-plagued Credit Suisse was brought to its knees after clients left in droves amid global banking sector turmoil. Under the deal hastily engineered by Swiss authorities, UBS agreed to take it over for 3 billion Swiss francs and to assume up to 5 billion francs in losses.
Credit Suisse said on Monday that 61 billion francs ($68 billion) in assets had left the bank in the first quarter and that outflows were continuing, highlighting the challenge faced by UBS.