Swan upping: Royal cygnet numbers drop by 40% in a year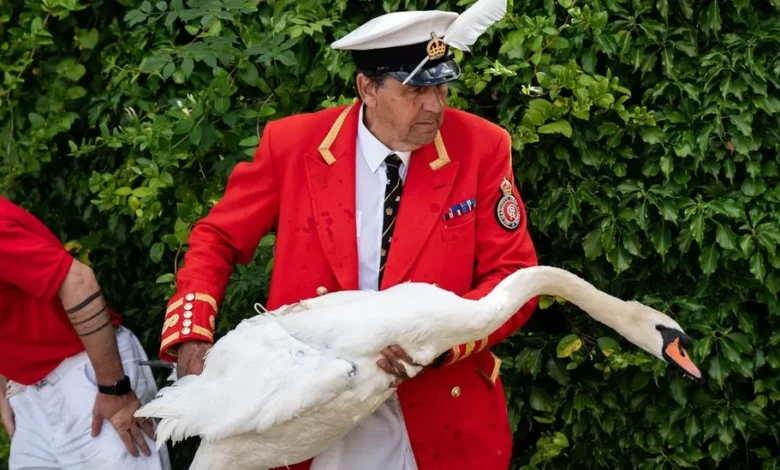 A historic royal census, known as "swan upping", has revealed a 40% drop in the number of cygnets on the River Thames, compared with last year.
The decline has been blamed on avian flu but also a growing problem of violence, including shootings, catapult attacks and dogs killing swans.
Only 94 cygnets were found on the five-day search of the Thames.
The King's swan marker, David Barber, said the result was "disappointing" but, because of avian flu, expected.
The impact of avian flu had been "horrendous, terrible to see," said Mr Barber, who was in charge of the count, which covers the Thames from London to Abingdon in Oxfordshire.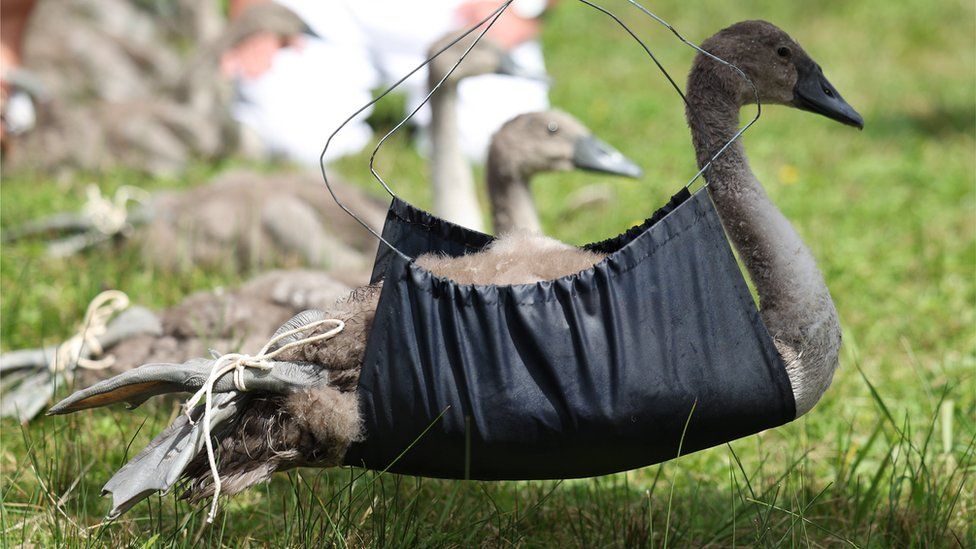 Down from 155 in 2022, it was the lowest number of cygnets for seven years.
But those found had been "in good condition", Mr Barber said.
Another factor in the decline was high flood-water washing away nests.
But there were also concerns about "vandalism", including:
shooting swans with air rifles and other guns or catapults
eggs and nests being destroyed
swans being harmed by dogs off leads
This was the first annual "swan upping" under the insignia of King Charles III.
Teams dressed in scarlet outfits row up the river, stopping to count, weigh and measure any cygnets they find.
"Swan upping" began in the 12th Century as the Crown protecting its ownership of swans – but it is now about wildlife conservation.
Once a delicacy in medieval banquets, they are now a protected species.