Strike, protests raise pressure on Israel's Netanyahu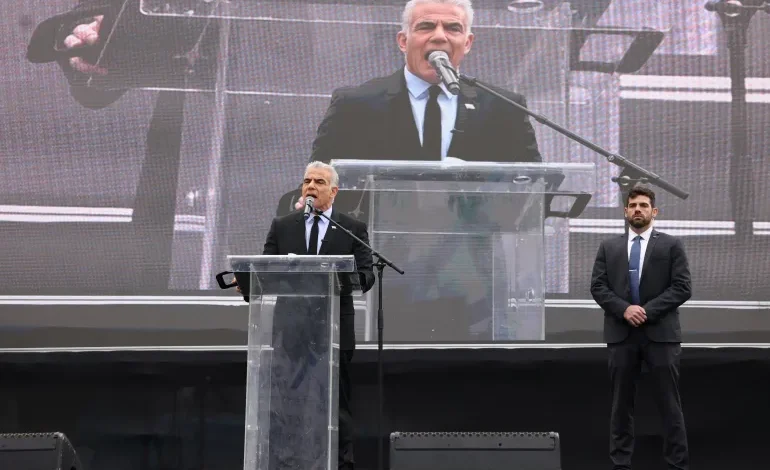 Israeli Prime Minister Benjamin Netanyahu is set to speak on Monday, according to Israeli media reports, as opposition grows to his bitterly contested plans to overhaul the country's judiciary.
Netanyahu has been locked in talks with members of his far-right governing coalition, after reports earlier on Monday that he would announce a halt to his plans to change the judiciary.Jewish Power says judicial overhaul delayed until next parliament session
Netanyahu will delay the process for discussions on the controversial planned judicial overhaul to next month, according to a statement from the coalition member far-right party Jewish Power.
The statement said the legislation would be pushed to the next session of Israeli parliament in order to "pass the reform through dialogue," the statement said.
Parliament will go on recess next week for the Passover holiday.Netanyahu arrives at Knesset as nation awaits statement
Netanyahu has arrived at the Knesset after lengthy discussions at the nearby Prime Minister's Office, The Times of Israel has reported.
The prime minister was expected to deliver a statement on Monday morning announcing the suspension of his judicial overhaul plan, but the speech was postponed to an unspecified time later in the day.
Opposition lawmakers accused Netanyahu of delaying the announcement until the beginning of pro-government counterprotest scheduled for 6pm [3:00 GMT].Opposition leader says Israel 'taken hostage' by 'extremists'
Opposition leader Yair Lapid has said Israel has "never been closer to falling apart."
"Our national security is at risk, our economy is crumbling, our foreign relations are at their lowest point ever, we don't know what to say to our children about their future in this country," Lapid said at a rally outside parliament in Jerusalem.
"We have been taken hostage by a bunch of extremists with no brakes and no boundaries."
He called on protesters to continue to oppose the "messianic, nationalistic and anti-democratic group" at the helm of the country. "Extremists never stop by themselves. What will stop them is you. Your determination. Your patriotism. Your love of the country," he said.