'Squandered goodwill': How Buhari failed Nigeria a second time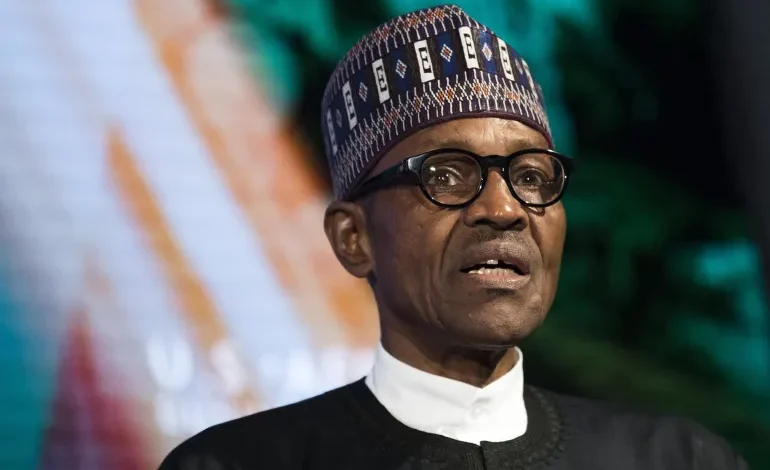 Nigerian President Muhammadu Buhari has handed over the reins of power to fellow party man Ahmed Bola Tinubu of the All Progressives Congress (APC), leaving charge with a legacy very different to the one voters had hoped for when they elected him eight years ago.
His 2015 victory over Goodluck Jonathan, the first defeat of an incumbent president in Nigerian history, was his second time in power after an August 1985 palace coup ended his 18-month stint as military ruler.Success at the polls came after three consecutive failed attempts by Buhari to return to the presidency as an electorate turned to a man from its past out of frustration with Jonathan, a meek leader who critics said was better suited to his previous life as a zoology lecturer than as president of Africa's largest democracy.
Buhari's winning campaign had emphasised three key promises: to tackle insecurity, stem corruption and fix economic troubles. But as he leaves office after two terms, not many rate his scorecard as being better than the man he succeeded despite embarking on a vast infrastructure drive.
Under Buhari, Nigeria became the world's poverty capital – 133 million of his compatriots now live in abject poverty. When his staunch ally, outgoing Kano Governor Umar Ganduje was seen stuffing dollar notes believed to be contract kickbacks into his robe in a viral video, Buhari defended him, claiming the videos were doctored.
This year, even Tinubu, credited as the strategist behind APC's 2015 victory, criticised the government and distanced himself from Buhari's achievements, or lack of them, on the campaign trail."It is only a person who is deaf and dumb that will say Nigeria is doing well … and it is disappointing that the president is not seeing it the way we are seeing it," said Frank Kokori, an APC leader, in August 2022. "People were ready to die for Buhari in 2014 to 2015, but unfortunately, Buhari has squandered all his goodwill."
'Baba Go Slow'
The first indication that the Buhari presidency would be an exhaustive exercise in long-suffering was his failure to announce a cabinet until five months in office. That delay earned him the moniker "Baba Go Slow", a cheeky reference to the signature traffic jams in Nigeria's commercial capital, Lagos.
The cabinet list was a roll call of has-beens and geriatric party stalwarts, including one minister who returned to office three decades after he was first appointed.
"Some of his appointments were not ideal, and he may have not appointed competent individuals for key roles in government," Ayodeji Dawodu, a director at the London-based investment group BancTrust & Co, told Al Jazeera. "In addition to this, he may have been ill-advised in some of his own decision-making."In Buhari's eight years in office, he also appointed at least six deceased people to boards of federal agencies. A series of similar missteps and inaction throttled the economy, leading to two recessions in five years, analysts said. As Buhari leaves office, the naira has lost 70 percent of its value to the dollar compared with 2015, and inflation is at an 18-year high.
According to data from Nigeria's Debt Management Office, debt is at a record of about $150bn. This has forced Africa's largest economy to use 96 percent of its revenue to service these ballooning obligations.
In October, the central bank announced a redesign of the 200, 500 and 1,000 naira notes to mop up excess cash in circulation and rein in inflation ahead of the election. The Buhari-backed move led to a cash shortage. Seven months later, the policy was suspended.
In 2019, he ordered the closure of land borders to restrict imports, end smuggling and boost local production. Instead, inflation spiked as food costs soared, and relations with neighbouring and dependent economies – like Benin, Ghana and Niger – were strained.
The economy never recovered from that, according to Wilson Erumebor, senior economist at the Nigerian Economic Summit Group and a doctoral researcher at SOAS University of London.
"Since the border closure, quarterly trade data from the National Bureau of Statistics showed that the value of non-oil exports has never attained its peak of 1.08 trillion naira ($2.34bn) in the third quarter of 2019 over three years after the border closure was introduced," he said.
The move also undermined Nigeria's commitment to the African Continental Free Trade Agreement, the continent-wide free trade area, and freedom of movement in the 15-nation Economic Community of West Africa States (ECOWAS).
"It was not in tandem with Nigeria's foreign policy … [so] ECOWAS were not too happy," Remi Ajibewa, director of political affairs at the ECOWAS Commission at the time, told Al Jazeera. "Why would the big brother who calls himself the giant of Africa be closing its border against them, given the fact that there is a large market in Nigeria and they see Nigeria as one of the countries they could rely on?"
The administration seemed to lack a coherent foreign policy and failed to act swiftly on matters concerning Nigerians abroad. The government was slow to evacuate its nationals in South Africa during xenophobic attacks there in 2019 as well as when conflict broke out in Ukraine in 2022 and Sudan in April.
Over time, Nigeria's international standing dwindled.
"I can see countries don't respect us much given the fact that they see that we have not been able to be dynamic and strong enough," Ajibewa said.'Uniquely selfish'
Local daily Punch estimated that the president spent 225 days on medical leave, including a three-and-half-month stretch in 2017. Another absence spurred a conspiracy theory that he had died in London and was replaced in Abuja by a body double from Sudan.
Even when he was healthy and in Abuja, Buhari was widely seen as uncaring because of the presidency's slow response – or none at all – to nationwide tragedies. Some insiders in the presidency suggested he was "uniquely selfish" and showed an inability to keep up with the times.
"The president does not delegate responsibilities – he abdicates responsibilities," the governor of a northern state and close ally to the president lamented to his advisers once, as one of them told Al Jazeera on the condition of anonymity.
When Buhari's chief of staff died of COVID-19 in 2020, things fell apart for the presidency even more. Tensions between cabinet members and heads of government agencies routinely spilled into the public domain, sometimes including accusations of graft and misuse of office.
Buhari's seeming aloofness to all the crises around him inspired viral memes. After his office posted a photo on social media showing him sitting barefoot in the presidential palace while using a toothpick, a meme replaced the palace background in the picture with the scene of a mass killing.