Southampton's Walker-Peters receives barrage of racial abuse after Man United loss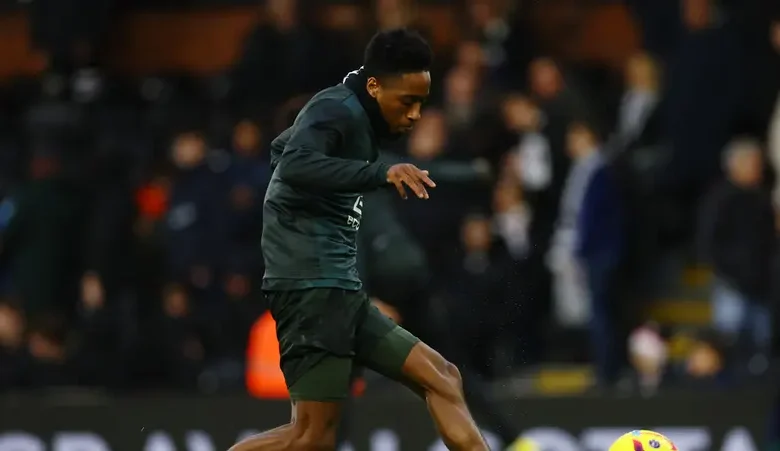 Southampton have contacted the police after defender Kyle Walker-Peters received racist abuse on social media following their goalless draw with Manchester United, the Premier League club said on Monday.
Walker-Peters, 25, was targeted online after his challenge on United's Alejandro Garnacho left the 18-year-old winger in pain, forcing manager Erik ten Hag into withdrawing his second-half substitute.
Garnacho later left Old Trafford on crutches, with Ten Hag confirming he had twisted his ankle.
"The racial abuse I received is something that no player or person should ever have to experience," Walker-Peters wrote on Instagram.
"We need to be better, and this is bigger than just football. More needs to be done to prevent this from happening time and time again.
"To @garnacho7, it would never be my intention to injure a fellow professional. I wish you a speedy recovery."
Southampton said in a statement they were "disgusted and disappointed in the behaviour of those online who lower themselves to abusing players for the colour of their skin."
"What is equally frustrating is the lack of meaningful action in those two years from the social media platforms who allow such hatred to breed and fester," the statement said.
Southampton said they have forwarded the messages to Hampshire Police and reported the posts to the social media platforms.
"We can only hope that they finally pay attention to what continues to be a major problem," the club added.
Meta, which owns Instagram, said they have been in touch with the club and removed a number of comments from the platform for breaking their rules.
"Over the last few years, we've launched several ways to help protect people from having to experience abuse in the first place, including our Hidden Words feature which lets people filter offensive comments and DMs," a Meta spokesperson said.
"We recently started turning this on by default for people with creator accounts.
"No one thing will fix this overnight, but we'll continue to work to help protect our community from abuse and respond to valid legal requests to support police investigations."
The abuse was also condemned by the Football Association and the Premier League.
"No one should have to face abuse of this kind. We are supporting Southampton with their investigations," the league said.