Saudi Prince personally serves customers at his restaurant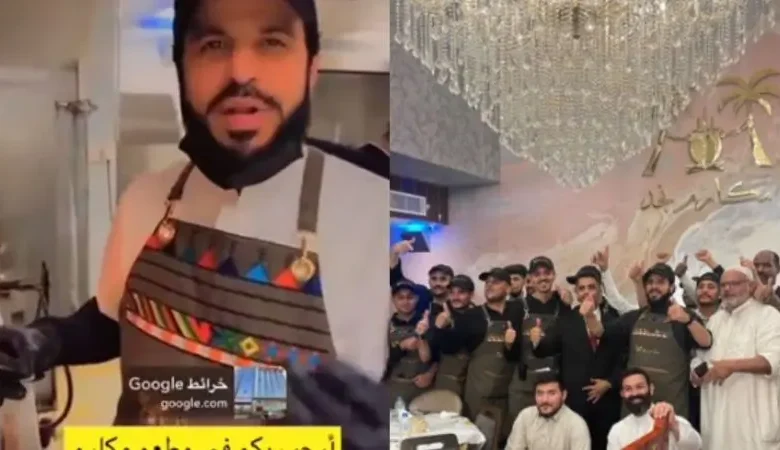 The Saudi Prince Nayef bin Mamdouh Al Saud himself appeared in videos he posted on his personal 'X' platform, which was previously known as 'Twitter,' taking on the role of a chef and cooking food himself.
This move, however, was not without its fair share of controversy. What sets this restaurant apart is not just its name, but the active involvement of the prince himself in its daily operations, as demonstrated through a series of videos he posted on his personal account.
In these videos, Prince Nayef can be seen assuming the role of a chef, personally cooking food and even taking on the task of grilling chicken on charcoal.
Moreover, he took the opportunity to educate customers about food safety practices, emphasizing the importance of quality and hygiene in his newly established restaurant.
Many hailed Prince Nayef's hands-on approach as a remarkable demonstration of humility, reflecting the values of the Al Saud royal family.
The restaurant, "Makarem Najd," opened its doors on a trial basis on September 19th of this year, generating significant buzz on its inaugural day. People from various regions of the kingdom flocked to experience the culinary creations of Prince Naif bin Mamdouh, eager to capture moments with him.
In a display of modesty, Prince Nayef personally greeted and welcomed all visitors, donning traditional Najdi cooking attire proudly emblazoned with his restaurant's name.