Saudi Arabia, US report violations to Sudan ceasefire agreement, urge commitment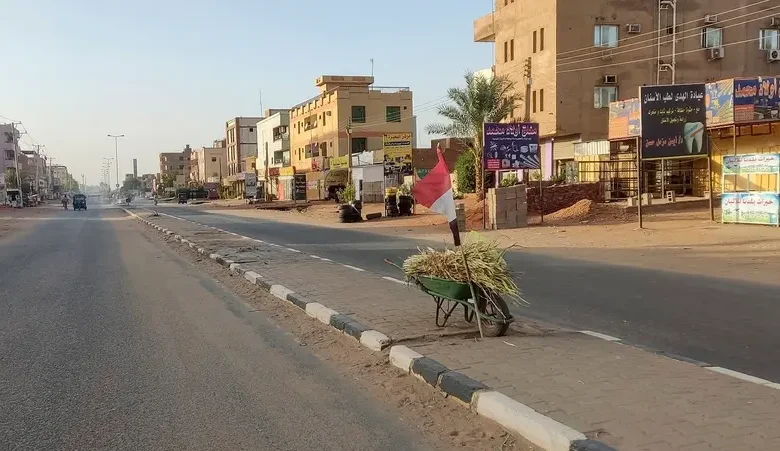 Saudi Arabia and the United States reiterated their calls to the warning Sudanese sides to commit to the short-term ceasefire agreement, saying that violations to the deal have been recorded.
In a statement Tuesday night, the Kingdom and the US said that neither side has been fully committed to the agreement during the 48-hour period before it went into effect and after it did on Monday evening.
"While fighting in Khartoum appeared to be less intense than in recent days, the facilitators conveyed to the parties reports indicating that both sides violated the Agreement. Those included reported offensive operations in Khartoum and el-Obeid, airstrikes and use of artillery," the statement shared by the Saudi foreign ministry said.
The seven-day agreement on a short-term ceasefire and humanitarian arrangements was agreed by the Sudanese army and the paramilitary Rapid Support Forces (RSF) in the Saudi city of Jeddah on Saturday. It was the latest Saudi-US-led attempt to alleviate the humanitarian crisis in the country.
The joint statement came after residents in Khartoum reported on Tuesday that they could hear artillery fire and warplanes flying above some parts of the city, according to Reuters.
Reuters also reported on Wednesday that clashes between the rival factions could be heard overnight in parts of Sudan's capital.
As per the agreement, both sides should abstain from taking any military action that will jeopardize the ceasefire. They were also tasked with informing their relevant factions of the details of the deal during the 48-hour period before it went into effect and guarantee that they will fully adhere to the ceasefire.
The Jeddah deal also established a ceasefire monitoring and coordination committee that includes representatives from each of the Sudanese sides as well as Saudi and US representatives.
The committee is expected to maintain regular and direct calls with the Sudanese army and the RSF.
"Today [Tuesday] in Jeddah, representatives to the Ceasefire Monitoring and Coordination Committee engaged constructively on humanitarian assistance deliveries," the statement said.
They also undertook to engage the respective warring sides to address "allegations of ceasefire violations as the Committee seeks to verify the reports," the statement added, noting that preparations for humanitarian assistance movements to deliver lifesaving assistance are underway.
As the conflict continues to impact many Sudanese, Saudi Arabia and the US, the statement said, "demand that the parties fully abide by their commitments under this Agreement for a temporary humanitarian ceasefire to provide urgently needed humanitarian relief."