Russia will not win Ukraine war, 'bloody' days ahead: Top US general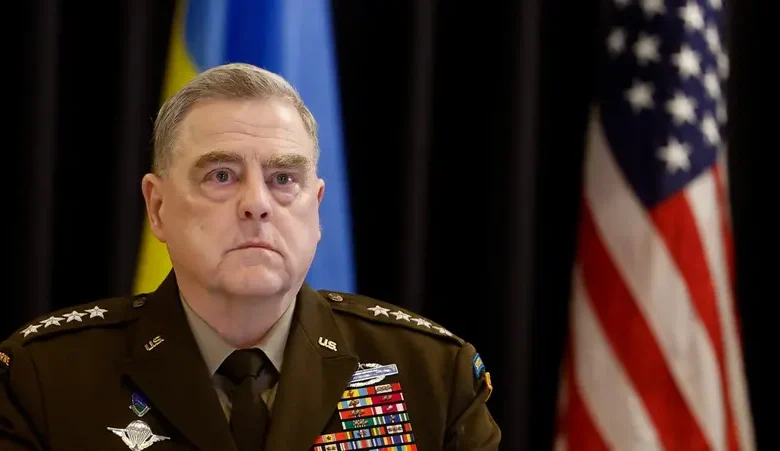 The top US military general said Thursday that Russia will not win the war in Ukraine.
Chairman of the Joint Chiefs of Staff Gen. Mark Milley said, "This war, militarily, is not going to be won by Russia."
"It's just not," Milley said, speaking alongside US Defense Secretary Lloyd Austin after a virtual Ukrainian Defense Contact Group meeting.
Despite voicing confidence that Russia would not achieve a military victory, Milley cautioned Ukraine against thinking that it would be able to push out every Russian troop from Ukrainian territories.
Ukrainian President Volodymyr Zelenskyy has said he wants every Russian out of Russian-occupied Ukraine. But earlier this year, Milley said it would be a "very, very difficult task."
"You're looking at a couple hundred thousand Russians still in Russian-occupied Ukraine. I'm not saying it can't be done. I'm just saying it's a very difficult task," Milley said in March.
On Thursday, he reiterated his belief that it would be challenging to accomplish this goal "in the near term."
Milley said fighting would continue. "It's going to be bloody, and it's going to be hard. And at some point, both sides will either negotiate a settlement or come to a military conclusion," he said.
Milley also addressed reports of US weapons being used inside Russia, saying the US was still looking into images of an alleged attack near Belgorod.
Washington has clearly opposed any US equipment being used to attack Russia inside Russian borders.
Decision to send F-16s
Milley and Austin touched on the US decision to support providing American-made fighter jets to Ukraine.
The Biden administration decided last week to greenlight the transfer of F-16s to Ukraine after months of Kyiv publicly appealing for the jet to help its air defenses.
Washington said the F-16s would help strengthen and improve the capabilities of the Ukrainian Air Force and that training would take place on the jets outside of Ukraine, somewhere in Europe.
But that training will take months once it gets started.
Austin said the training logistics and providing the F-16s were discussed during Thursday's meeting.
For his part, Milley outlined why the US had finally decided to drop its opposition to Ukraine getting the fighter jets.
"It's going to take a considerable length of time to build up an air force that's the size, scope, and scale necessary," he said. Milley also noted that if F-16s were pledged earlier, it would have negatively impacted the ability to provide money and weapons for the more immediate needs of Ukraine.
Washington has pledged an estimated $38 billion in security assistance to Ukraine since 2021.