Russia: Ukraine's unpredictable actions pose danger to civilian shipping in Black Sea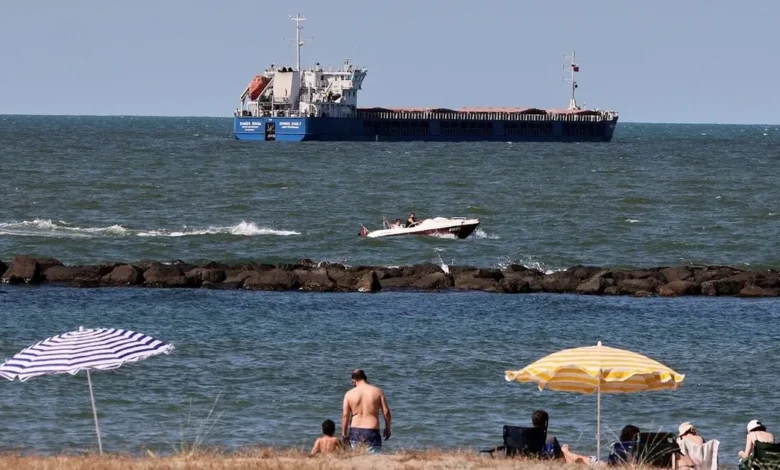 The Kremlin said on Friday that what it called Ukraine's "unpredictable" actions posed a danger to civilian shipping in the Black Sea, and accused Kyiv of carrying out "terrorist attacks" in the area.
Russia said this week that all ships heading to Ukraine's Black Sea ports could be considered military targets, and their flag countries parties to the conflict on the Ukrainian side, after it revoked their security guarantees by quitting the Black Sea grain deal.
Its navy has since practiced firing rockets at "floating targets" and apprehending ships, although Moscow's ambassador to Washington on Thursday denied any plan to attack civilian vessels.
"Unpredictable actions and, moreover, the involvement of the Kyiv regime in terrorist acts certainly potentially create a threat in this area," Kremlin spokesman Dmitry Peskov said.
Asked whether ships carrying Russian oil and other goods from Russia's Black Sea ports were at risk, and whether Russia would alter the routes of its ships in the Black Sea, Peskov told reporters that government departments would take a decision.
"The situation is being analyzed, and our responsible agencies will develop appropriate recommendations to minimize the danger."
Moscow on Monday pulled out of the year-old Black Sea grain deal, aimed at facilitating the safe navigation of ships exporting grain from Ukrainian ports during the conflict, after complaining that promises to assist its own food and fertilizer exports enshrined in a parallel memorandum had been ignored.