Russia claims foiling Ukraine attacks on many fronts, destroying troops and equipment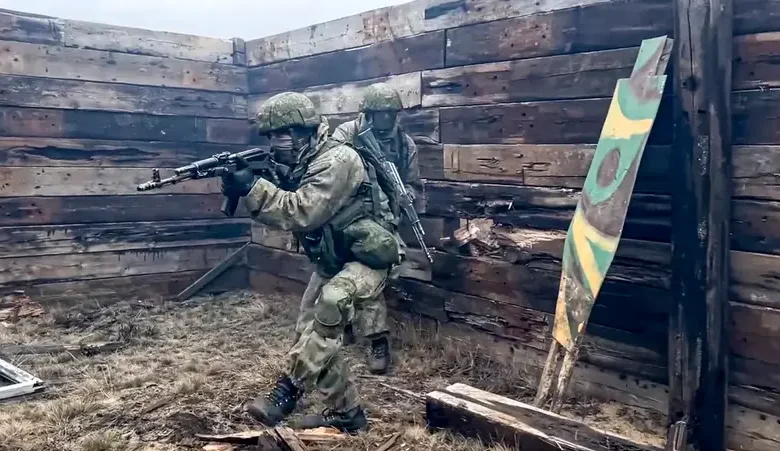 Russia has successfully thwarted attacks by the Ukrainian military across multiple fronts, costing Kyiv dozens of losses in manpower and military equipment and vehicles over the past 24 hours, Defense ministry spokesman Igor Konashenkov said on Sunday.
Konashenkov said that during the past 24 hours, the Ukrainian military attacked in the Yuzhno-Donetsk, Zaporozhye and Donetsk directions in what he labeled as "unsuccessful attempts at offensive operations." He added that the Ukrainians ended up losing "50 troops and 11 tanks, including three Leopard tanks, 17 infantry fighting vehicles, 16 armored combat vehicles, four motor vehicles, a British-made Stormer air defense system and a US-manufactured M777 artillery gun," according to state news agency TASS.
Russian tactical groups in coordination with the army's aviation and artillery inflicted losses in manpower and equipment on Ukrainian forces in the Kharkov region and Bakhmut in Luhansk. Konashenkov said: "The enemy's losses amounted to 30 Ukrainian personnel, two pickup trucks, a Polish-made Krab self-propelled artillery gun and a US-manufactured M109 Paladin motorized artillery system and a D-20 howitzer."
Russian aircraft and artillery "neutralized" Ukrainian groups near settlements in the regions of Luhansk and Donetsk. The defense spokesman said "over 50 Ukrainian troops, two tanks, an infantry fighting vehicle, three motor vehicles, a Gvozdika motorized artillery system, two D-30 howitzers and a D-20 howitzer were destroyed in that direction in the past 24 hours."
Konashenkov also reported that Russian forces repulsed eight Ukrainian attacks in the Donetsk region over the past day and prevented them from bypassing through Russian defenses. He said: "During the battles, as many as 310 Ukrainian personnel, two tanks, two infantry fighting vehicles, two armored combat vehicles, two motor vehicles, three pickup trucks, two Msta-B howitzers and a D-30 howitzer were destroyed," according to TASS.
Meanwhile, Ukraine's army reported "heavy fighting raging in four operational areas" – Lyman, Bakhmut, Avdiivka, and Marinka axes. Nineteen armed clashes took place between the two warring sides, state news agency Ukrinform reported.
Kyiv said that over the course of the day, "Ukraine's Air Force carried out six strikes on enemy manpower clusters, while rocket and artillery units engaged two Russian command and control points, two artillery units in firing positions, and a radar station."
President Volodymyr Zelenskyy acknowledged on Saturday that the Ukrainian army was conducting "counter-offensive and defensive" operations but refused to elaborate further. Meanwhile, earlier on Sunday, Ukrainian forces – as part of the long-awaited counter-offensive to reclaim Russian-occupied territories – announced that several villages were "liberated", according to Ukrinform.