Russia again blocking Black Sea grain export deal: Ukraine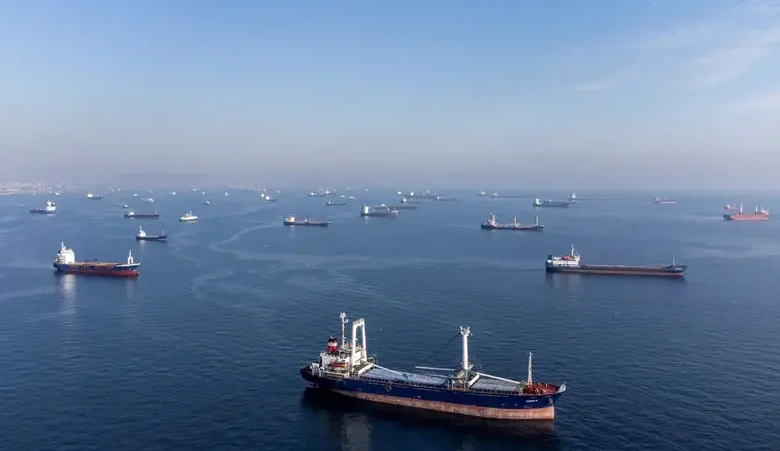 Ukraine's ministry of renovation and infrastructure said on Thursday the UN-brokered Black Sea grain export deal had been halted again because Russia had blocked registration of ships to all Ukrainian ports.
A UN spokesman said Russia had informed officials overseeing the initiative that Moscow would limit registrations to the port of Pivdennyi, in Ukraine's Odesa province, until all parties agree to unblock the transit of Russian ammonia.
The United Nations and Turkey brokered the Black Sea Grain Initiative between Moscow and Kyiv last July to help tackle a global food crisis aggravated by Russia's invasion of Ukraine, a leading global grain exporter.
Russia agreed in May to a two-month extension of the deal, which covers three Ukrainian ports including Pivdennyi, but has said the initiative will cease unless an agreement aimed at overcoming obstacles to Russian grain and fertiliser exports is fulfilled.
"The Joint Coordination Centre in Istanbul (which oversees the initiative) has announced that it is impossible to draw up an inspection plan for June 1 due to another unjustified refusal of the Russian delegation to register the incoming fleet for participation in the Initiative," the Ukrainian ministry said on Facebook.
UN spokesman Stephane Dujarric said there had been a "continuous slowdown" in vessel departures under the Black Sea deal from April through May, and that the average daily inspection rate for ships had fallen to three.
"This is a very serious situation. We need to move forward," Dujarric told reporters at the UN in New York.
The Ukrainian ministry said Russia had registered only one incoming ship for inspection in the last two days of May and had given no explanation for the move, calling it a "gross violation" of the initiative.
Russia did not immediately comment on the ministry's statement.
Ukrainian officials have said that since mid-April, Russia has "unreasonably restricted" the work of the Black Sea grain deal.
It said 50 vessels are waiting for inspection in Turkish territorial waters and that they were ready to deliver 2.4 million tons of Ukrainian food abroad. Some vessels had been waiting for inspections for more than 3 months.
The ministry also criticized what it said was Russia's blocking of Pivdennyi, Odesa's largest port. Russia has previously denied any wrongdoing while urging parties to allow the transit of Russian ammonia via a pipeline from Russia to Pivdennyi.
A senior government source has told Reuters that Kyiv would consider allowing Russian ammonia to transit its territory for export on condition that the Black Sea grain deal is expanded to include more Ukrainian ports and a wider range of commodities.