Real Housewives star Jen Shah sentenced to over six years in prison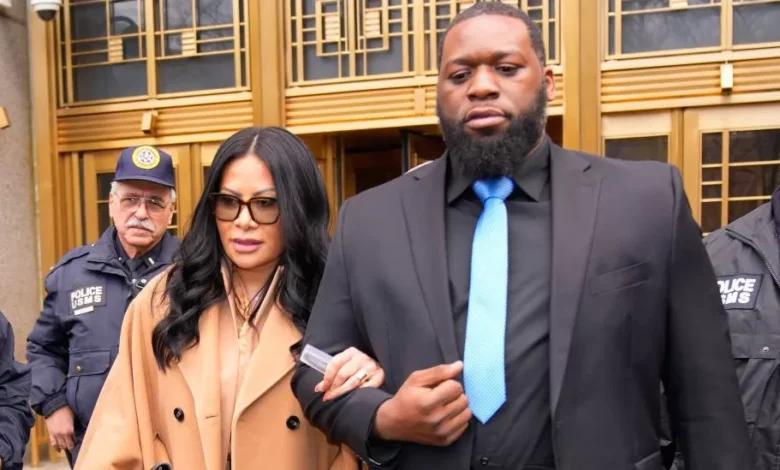 Jen Shah, a Real Housewives of Salt Lake City star, was sentenced to six and a half years in prison on Friday.
The TV actor pleaded guilty in July for conspiracy to commit wire fraud for her involvement in a telemarketing scheme that targeted vulnerable people.
Shah has apologised for her role saying she would "work for the rest of my life to make it right".
As a part of her plea deal, she agreed to forfeit $6.5m ( £5.3m).
She will also pay up to $9.5m (£7.8m) in restitution.
The 78-month prison sentence comes after Shah's attorneys asked for three years in prison, while prosecutors recommended 10 years.
Prosecutors allege Shah, 49, and her former assistant Stuart Smith – who has also pleaded guilty – generated and sold lists of vulnerable victims, including the elderly, to other members of the fraud scheme. In court filings, authorities argued Shah was the "most culpable" person charged in the case.
The scheme defrauded thousands of people since 2012, according to prosecutors. Among the victims was a widow in her 70s who lost half of her life savings and another person with a health condition who became homeless after losing money to the scheme to pay for misleading business opportunities, according to victim statements.
Shah was arrested in March 2021 during the filming for the Real Housewives of Salt Lake City, which airs on Bravo.
During the show, the reality star had frequently advertised her luxurious lifestyle, including her expensive clothing, jewellery and her team of several assistants, dubbed the "Shah squad".
She initially pleaded not guilty and maintained her innocence during much of the third season of the show.
Shah's previous descriptions of her job and financial situation frequently provoked confusion among fellow cast members and viewers.
"What I've done for the last 20 years is direct response marketing. I make millions," she said in one 2019 interview.
Shah will surrender to federal prison on 17 February.