Ramadan: Experts share top tips for healthy eating during fasting month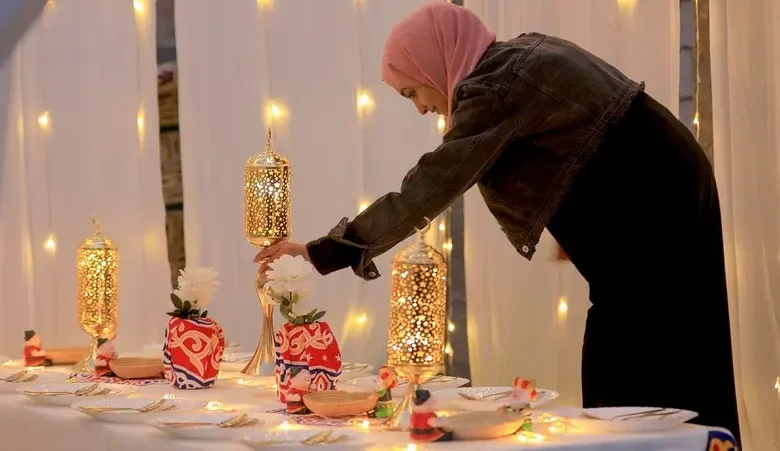 As Muslims around the world are preparing for Ramadan, Al Arabiya English has put together top nutrition tips to ensure that this year's holy month is a mindful one while enjoying all the spiritual growth this month has to offer.
Experts based in Saudi Arabia and the United Arab Emirates recommend healthy balanced meals for Iftar and Suhoor, offer ways to stay hydrated and call on those fasting to set realistic goals for the holy month.
So here are the top tips for Ramadan 2023:
Best ways to break your fast, don't skip your meals
After fasting for the whole day, it is important for people to break their fast properly to ensure getting all the nutrients needed during Iftar.
The key to this, according to Riyadh-based Clinical dietitian Nour Amaneddine, is through a well-balanced meal.
Amaneddine recommended breaking the fast by "drinking water first and then eating dates [because this] can help stabilize blood sugar."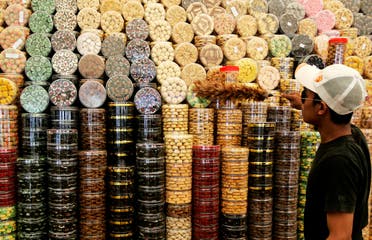 Soups, which are a must on Iftar tables, are important because they help the body replenish the fluids lost while fasting.
Amaneddine also noted that having soup prepares the digestive system for the upcoming meals and helps maintain a healthy digestive system.
As for the main meal, in addition to vegetables, the Iftar plate should include a source of protein and carbohydrates.
Amaneddine said that good options of carbohydrates would be complex carbs such as quinoa, chickpeas, lentils, legumes, whole grain, brown pasta, brown rice and burghul.
"These complex carbohydrates are rich in vitamins, minerals and fiber that provide the body with the energy needed after fasting hours," she said.
The main meal should also constitute of a source of protein such as fish, chicken, lean meat, yogurt, eggs and cheese.
"After long hours of fasting, proteins help preserve the muscles because they contain a variety of amino acids that are critical to maintaining and producing muscle mass."
Don't be afraid of incorporating sources of healthy fats as Amaneddine said that a small amount of fat is important for a healthy balanced meal.
Examples of healthy fats include olive oil, avocado, nuts and seeds.
"Some vitamins require fat to dissolve into your bloodstream and provide nutrients," she explained.
Ramadan sweets, however, can be a weakness for many during the holy month.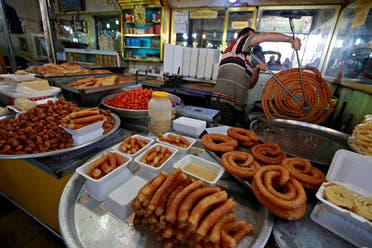 Head Dietitian at Dubai's Gargash hospital Lama Sinjer said that despite the temptation to indulge, one should try having fruits instead or a light dessert.
Sinjer also called on those fasting not to skip any meal be it Iftar or Suhoor.
Suhoor, which is the last meal that Muslims can have before fasting again for the day, should also be a balanced one.
"A person can have a sandwich such labneh (strained yoghurt) and cucumber. Bananas are a good option because potassium is also important to be consumed before fasting," she said.
Other Suhoor options can be lentils with bread or any protein with dairy products.
Avoid sugary drinks as a source for hydration
Highlighting the significance of staying hydrated, both Sinjer and Amaneddine said that water should be the first source of hydration when breaking the fast.
The recommendation is to drink on average eight to 10 cups of water after breaking the fast and until Suhoor time.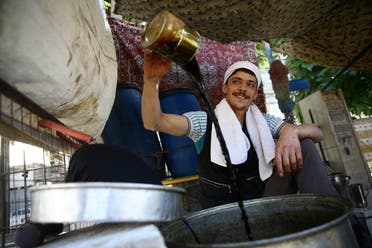 Avoid drinking popular Ramadan drinks such as jallab, tamereddine and amareddine because they are high in sugar and calories. Yoghurt and milk are also recommended.
In addition to soups being a great way to ensure hydration, fruits and vegetables are another way to compensate for the water lost during the day. Some examples are cucumbers, lettuce, tomatoes, bell pepper, strawberries and watermelon.
Moderation is key for Ramadan
While Ramadan is an occasion to reconnect with family and friends, many tend to focus on food during the holy month of Ramadan which can be harmful, both Amaneddine and Sinjer said.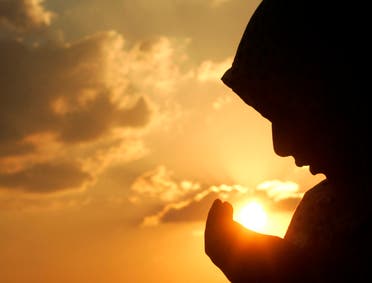 "Ramadan can be a chance to decrease eating junk food and enjoy healthy options with your family," Amaneddine said.
"Even though there are many delicious sweets [served] during Ramadan, you can still enjoy them in moderation. You can [view] this month [as a stepping stone] to start eating slowly and mindfully."
Focusing on activities that don't involve food or eating is also very helpful.
Exercising or any form of physical activity is encouraged and can help those fasting ensure a healthy lifestyle.
Sinjer recommended exercising two hours after having Iftar, while Amaneddine added that brisk walking or running is also a way to incorporate exercise into the routine.
"To [prevent feeling] tired and to get used to fasting the first few days, I recommend keeping workouts light during daylight hours, like going on a brisk walk, and save any higher intensity workouts until after Iftar," she said.
"One of the key considerations when exercising during Ramadan is how your body feels in a fasted state. So mostly do what makes you feel better and don't stress your body on a specific timing for exercise."
Don't be too hard on yourself and do not set unrealistic goals
For some, Ramadan can be a chance to set out some resolutions such as losing weight or getting rid of unhealthy habits.
The best approach, however, is to keep the goals realistic and not setting high expectations that won't be fulfilled during this period.
"Unfortunately, some people after Ramadan go back to their old habits, but this is because they set unrealistic goals and make changes that are dramatic and unsustainable during this month," Amaneddine said.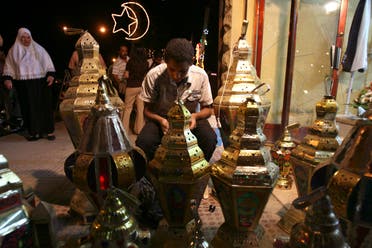 Lifestyle changes should be made for the long term and shouldn't be confined to a specific period.
"What you need to focus on are changes that you can continue with even when Ramadan ends."
Weight loss is one of those expectations.
Sinjer said that losing weight during Ramadan should be done wisely because it can get tricky after the holy month ends.
"Do not cut down on Suhoor or just restrict yourself from food because trust me you will lose muscles and water and once Ramadan is over, you will gain all the weight back and sometimes you are at risk of regaining even more weight," she said.
"So, benefit from this month in cleaning and detoxifying your body."