Putin's war in Ukraine to lop $190 bln off Russian economy in delayed reckoning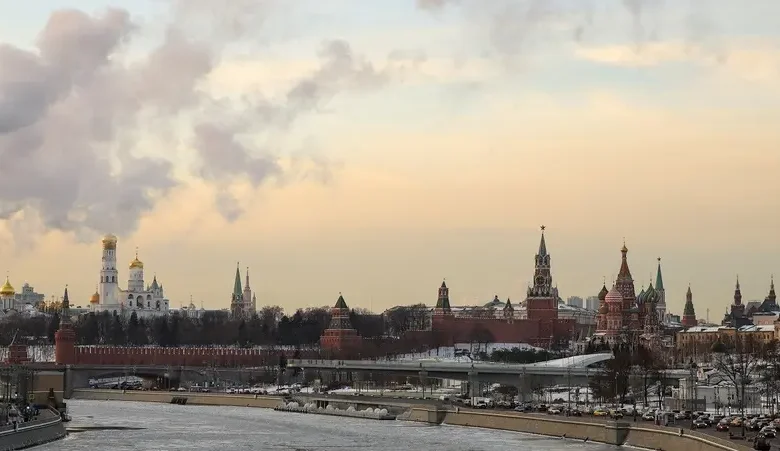 Russia avoided an economic debacle in the aftermath of President Vladimir Putin's war in Ukraine, in what was an opening act of a slow-burning crisis that will play out in the years to come.
An economy Putin once wanted to make one of the world's five biggest is on a path to lose $190 billion in gross domestic product by 2026 relative to its prewar trajectory, according to Bloomberg Economics, roughly the equivalent of the entire annual GDP of countries like Hungary or Kuwait.
But even as Russia logged its third straight quarter of contraction to end 2022, its downturn for the whole year was a fraction of the almost 10 percent collapse that was predicted a month after the invasion. The central bank has put last year's drop at 2.5 percent and projects growth may resume already this year.
The decline probably intensified last quarter in annual terms and may be even worse to start this year, according to analysts polled by Bloomberg.
In what would be the sharpest contraction since the height of the global pandemic, data originally scheduled for Friday was expected to show GDP dropped an annual 4.6 percent in the fourth quarter, the Bloomberg poll showed.
The Federal Statistics Service moved the publication date to next Wednesday, a day after Putin plans to address the nation. The agency known as Rosstat provided no explanation for the change.
'More and more'
"The effect of the sanctions is prolonged, said Oleg Vyugin," a former top central bank and Finance Ministry official. "And the sanctions process hasn't ended. More and more new ones are being introduced."
The sanctions didn't cover major Russian exports vital to world markets, such as oil and gas and farm products, though some restrictions on energy were added in the last few months.
Still, the resilience shown so far speaks to years of effort by technocrats close to Putin to steel the economy against disruption with policies that stowed away windfall energy revenue and tried to make Russia less dependent on some imports.
At stake now is Putin's ability to sustain the biggest conflict in Europe since World War II by continuing to marshal the resources, but without antagonizing a population that's increasingly worried about its financial wellbeing.
The job will only get harder this year as Putin's government races to stave off a collapse in oil revenues and ramps up spending on social programs at a time when the mobilization of hundreds of thousands of men is hollowing out the labor market.
Analysis by Bloomberg Economics identified several clues to Russia's economic survival after the imposition of unprecedented sanctions that included asset seizures targeting individuals close to Putin and saw about $300 billion in international reserves blocked.
The need of the US and its allies to preserve access to energy led them to strike a compromise in balancing punitive moves with their own self-interest. Russia actually pumped more oil, and high commodity prices meant it earned enough to prop up its income by seizing on demand from the likes of China and India.
Countries accounting for more than 30 percent of global GDP maintained trade ties and refrained from condemning the invasion, enabling Russia to rebuild supply chains and fight off economic isolation.
For Vyugin, a veteran Russian banker and economist, the sanctions were "less a knockout blow than a light jab."
The pivot in commerce toward countries that haven't imposed sanctions, and a massive increase in government spending, are among reasons why the International Monetary Fund gave Russia the biggest upward revision in outlook among major economies for this year and next.
Equally crucial to containing the damage were emergency measures that prevented a financial meltdown, according to Bloomberg Economics.
Alongside capital controls, a steep increase in interest rates — which has since been more than reversed — staved off a financial crisis. It came at a cost, however, dragging down retail lending and hurting consumption.
Pain Threshold
Almost a year into a war that's brought combat to finance and trade — as well as the battlefield — Putin may find the economic pain doesn't sting enough to change his military calculus.
Yet the economy that's now taking shape will emerge hobbled, as it slips deeper into survival mode.
The shift of workers from factories to the front line is reducing labor supply and may subtract half a percentage point from the private sector's 2023 growth, according to Bloomberg Economics. The war will also further upend a demographic outlook that indicates Russia's working-age population could shrink by 6.5 percent over the next decade.
And the costly outlays on defense and social programs already raised federal government spending by 25 percent last year, while increasing employment in the public sector by 300,000.
Though avoiding a crash, Russia's economy will remain under strain and is still on track to be 8 percent smaller by 2026 than it would have had Putin not ordered the attack on Ukraine in February 2022, Bloomberg Economics estimates.
"Declining imports of technology reduce the growth potential of the economy in the long term, rather than leading to a one-time slump that materializes in a single year," said Natalia Lavrova, chief economist at BCS Financial Group.